What is the Georgia Dream Homeownership Program?
---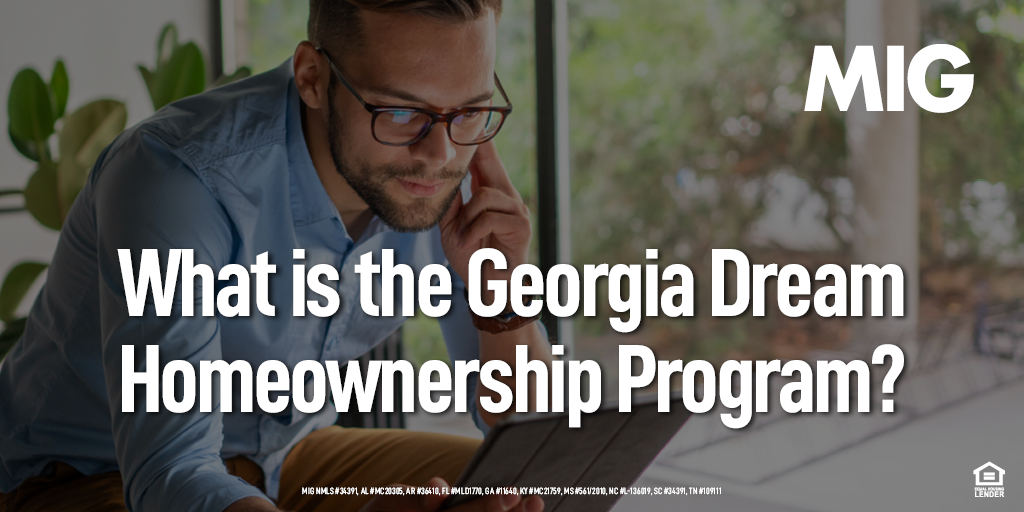 If you're shopping for a home in Georgia, it's important to understand all your options. The size, price, and location of your new home, plus your credit score and your income, combine to give you lots – or few – choices. The Georgia Dream Homeownership Program, created by The Department of Community Affairs, may be the perfect solution for you.
How Did DCA Come to Be?
The Department of Community Affairs (DCA) was created 1977. In 1996, the Governor and General Assembly merged the Georgia Housing and Finance Authority (GHFA) into DCA.
What Does DCA Do?
Once formed, the job of providing safe and affordable housing became part of the agency's mission. They help low- and moderate-income Georgia residents buy homes by providing affordable financing to eligible buyers. This is accomplished by working with lenders through the Georgia Dream Homeownership Program.
What Is the Georgia Dream Homeownership Program?
This program assists would-be homebuyers with homeowner education, down payments and financing opportunities. Buyers work through participating lenders across the state to access the Georgia Dream Homeownership Program, which is secured by national programs like FHA, VA, USDA, or traditional uninsured loans. In addition, housing counseling assistance is available through the program for buyers whose credit scores are not high enough to purchase at the current time, but who want to work toward future homeownership.
Who Will the Georgia Dream Homeownership Program Benefit?
The program was designed to help Georgians who want to buy a home but who may not meet the criteria for other types of  loan programs. Low- and mid-income people who live and want to purchase a home in Georgia can benefit from the program. It also helps buyers who haven't been able to save up a down payment large enough to qualify for traditional loan programs, which is a common obstacle on the path to homeownership. First-time homebuyers, or those who haven't owned a home in the last three years, can also take advantage of the program. There are certain geographical areas that also qualify. Participants aren't required to have a high credit score, but they must meet certain thresholds.
What Does the Program Require?
Buyers who take advantage of the Georgia Dream Homeownership Program must take homebuyer classes before they can qualify. They also need a middle credit score of at least 640 and a minimum of $1,000 for a down payment. A housing ratio and a total debt ratio must be met to qualify for this program, as well. There are also income and house price maximums that buyers must meet.
If you think the Georgia Dream Homeownership Program could help you achieve your goal of buying a house, MIG would love to help make it a reality. Contact us today to learn about all your options and see if you qualify.