Shopping for a Home Means Shopping for a Mortgage
---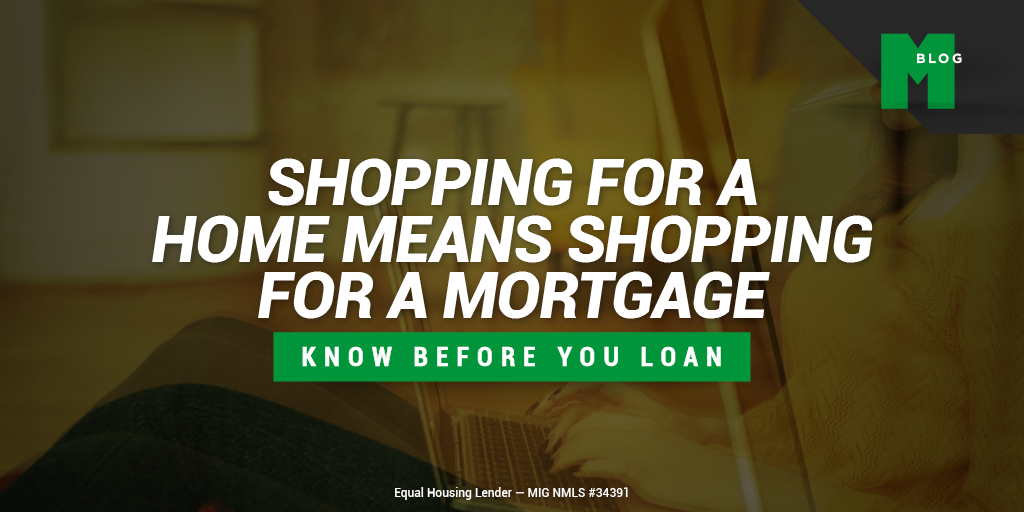 One of the positive aspects of getting a mortgage is the variety of options available. Many home buyers don't realize you can shop around for a loan. So, if one doesn't fit your budget or needs, you can talk to another lender and see what they can offer.
Why are there so many mortgage options?
Everyone is different.
Some consumers are well-established with great credit scores and a hefty savings. They may opt for a traditional mortgage.
Some consumers may be young and unsure if they'll be moving for work within the next three to five years. An adjustable-rate mortgage may be the best choice for their situation.
Saving is difficult. If consumers haven't been able to save up a hefty down payment, an FHA loan may be the best way to get them into a house.
Consumers who've made missteps with their finances in the past, but who still want to buy a home, may need a bad credit mortgage loan to fit their needs.
Then there are veterans or folks shopping for a house in rural areas of the country. Their best bets might be VA loans and USDA loans.
The perfect loan for one person may not fit another person's needs at all.
How do you go about shopping around?
The internet makes it easier than ever to find the loan officer and lender you want to work with.
Do your research. When you've decided you want to buy a house, but before you start looking, get online. Visit some lenders' websites and educate yourself on the mortgages they offer. Not all lenders offer the same loan programs!
Talk to friends, family and co-workers for referrals. Chances are good you know someone who recently bought or refinanced a home. Ask them if their lender did a stellar job. If they have nothing but praise, get the loan officer's contact information.
Reach out to a few lenders. Use the website's contact form or pick up the phone. Speak honestly with the lender about your finances and the type of house you want to purchase. Experienced lenders will advise you of your options.
Don't be afraid to walk. Your lender will function as your trusted advisor and is a critical part of your home buying process. You need one you can communicate with and rely on. If the loan officer doesn't seem knowledgeable or helpful, or isn't interested in explaining your loan options, thank them and move on to the next one.
Choose the one you like. Once you've found a lender you connect with who understands what you need, you can begin the process of getting pre-approved. You'll need to share your financial information and agree to let them pull your credit report.
Now you see the importance of shopping for a mortgage loan. We hope MIG is the first lender on your list. With our helpful loan officers and numerous loan programs, you can be confident that we will meet your mortgage needs. Contact us today.