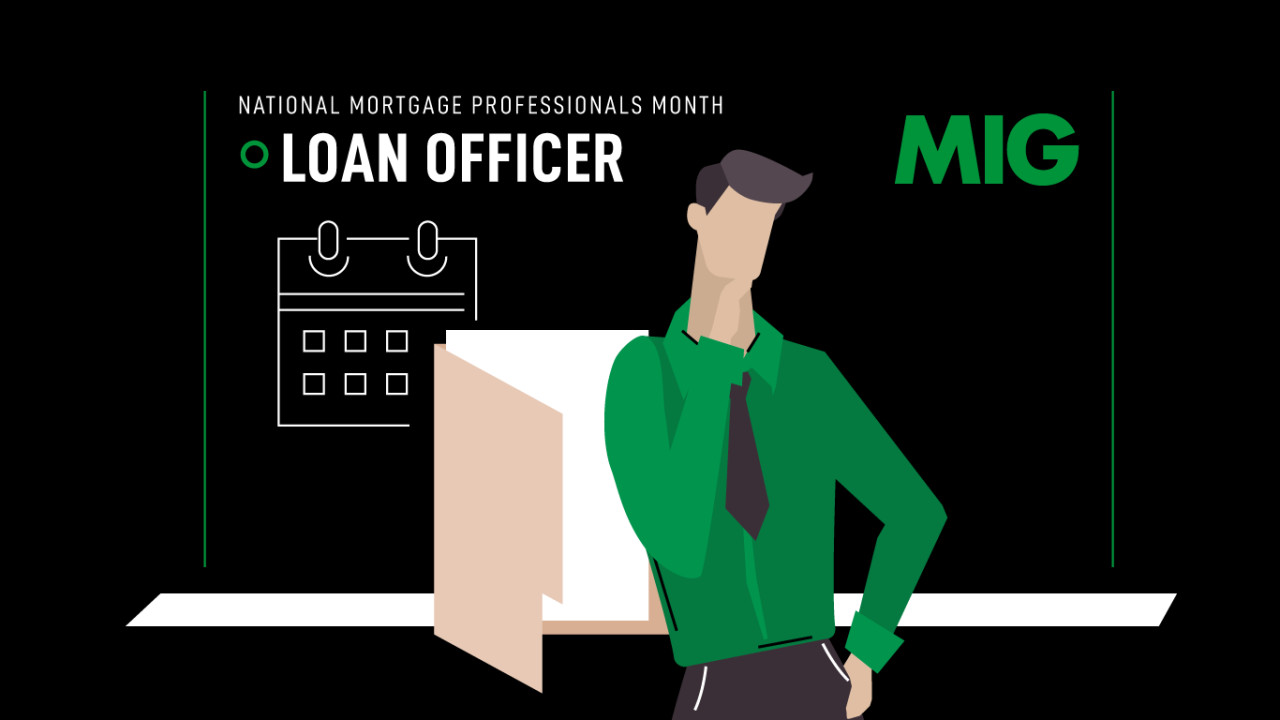 Each year, Mortgage Investors Group helps thousands of homebuyers select the home loan program best suited to their needs. Yet, few people outside of the mortgage lending industry understand the hard work happening behind the scenes that leads up to the memorable day when the borrower receives the keys to his or her new home. To commemorate National Mortgage Professionals Month this September, we're sharing insights into the important roles each department plays in ensuring our borrowers are able to finance the home of their dreams. This week, we focus on the Sales and Production Department.
Related Read: Department Highlight: Underwriting
Working Hard for You
Loan Officers, often assisted by Loan Officer Assistants, advise borrowers about the different mortgage loan programs available and which ones are best suited to help them achieve their dreams of becoming homeowners.
"Their job is knowing the products that are going to fit the needs of each person," said J.R. Huber, senior vice president of Sales and Production.
In addition to educating borrowers about down payment assistance programs and special discounts for first-time homebuyers, Loan Officers work with clients to structure the loan to maximize the use of funds available in the transaction. They can offer advice, for instance, as to whether it's better to pay mortgage insurance monthly or all upfront at the closing. They can help with maximizing tax deductions and tax liability, as well.
Our roughly 100 Loan Officers assist our customers with getting pre-qualified for a home loan, educate them about the lending process and then walk with them through that process to the closing table.
"They solve problems that may arise during the transaction and anticipate issues before they become problems," Huber said.
Working hand-in-hand with them behind the scenes are our 25 Loan Officer Assistants, who organize documents submitted with the loan application and keep track of deadlines so the loan can be approved in an efficient and timely manner.
"They can be a marketing resource and drive new business," Huber said. "They can assist with the administration of the transaction by entering the loan information, acting as a liaison between the Loan Officer and the customer, and help a high-volume Loan Officer with organization of where many files are in the process."
Related Read: Department Highlight: Processing
Why We're A Leader in our Industry
"Homebuying is a step-by-step process," Huber said. "The experience can be overwhelming, so having a good Realtor and a good Loan Officer to guide you along is a critical component that makes the transaction a wonderful experience vs. a stressful experience."
Our Loan Officers provide personalized, face-to-face service that leads to lifelong relationships with our borrowers.
MIG stays in the forefront of technology to assist our customer and make the loan process easier and more efficient. Historically, customers have been required to provide paystubs, W2's, tax returns, bank statements, retirement account statements, etc. For a W2 borrower, MIG can now approve a loan without collecting documentation from our customer. Through technology, we are able to securely validate and verify assets, employment, and income. It is this type of "Modern Lending" that keeps MIG an industry leader in the markets we serve. It is being said around the industry that, "Technology will not replace the Loan Officer", but we realize that if our Loan Officers do not embrace technology, we will become dinosaurs. So, we are educating our already highly skilled loan officers on how to evolve with the industry's future. Our customers may want to have an experience that is in person, over the phone, online, or very soon, even through a mobile app.
"What we talk about is a customer for life kind of experience," Huber said. "People can buy cars online, but you'd rather have somebody you know and trust do the research for you and make sure you're getting a quality product."
All our Loan Officers are licensed mortgage loan originators and some hold licenses in multiple states.
"We like to believe we add additional knowledge and certification because of that," Huber said.
And while the industry doesn't require it, all our Loan Officer Assistants are also licensed.
"That is unique to MIG to ensure Loan Officer Assistants can answer customer questions regarding rates, fees, products and terms," Huber said. "It gives us a broader value proposition."
Our Sales and Production staff also benefit from access to state-of-the-art technology, continuing education opportunities and a knowledge base that stems from company founders who started out as Loan Officers themselves.
"The value add is somebody that's an expert in the field that's been through those roadblocks, challenges and hurdles and being able to navigate them," Huber said. "It's also about knowing how to deliver the information so it's received in the appropriate manner by the customer."
Most of our Loan Officers are active members of their local Mortgage Bankers Associations and other civic and professional groups; but we also live and work in the communities we serve, so we're vested in our communities and give back to them to see them thrive.
"What I love about my job is the satisfaction of putting someone in a home that may not have realized they could afford one," Huber said. "Also, getting someone into their dream home that they have worked their whole life for. And, being able to talk about what I do with any person in any situation. There is always an opportunity to talk about purchasing or refinancing a home."
Related Read: Department Highlight: Post Closing/Closing