The Summer of Fun | TWO Summer Printables!
---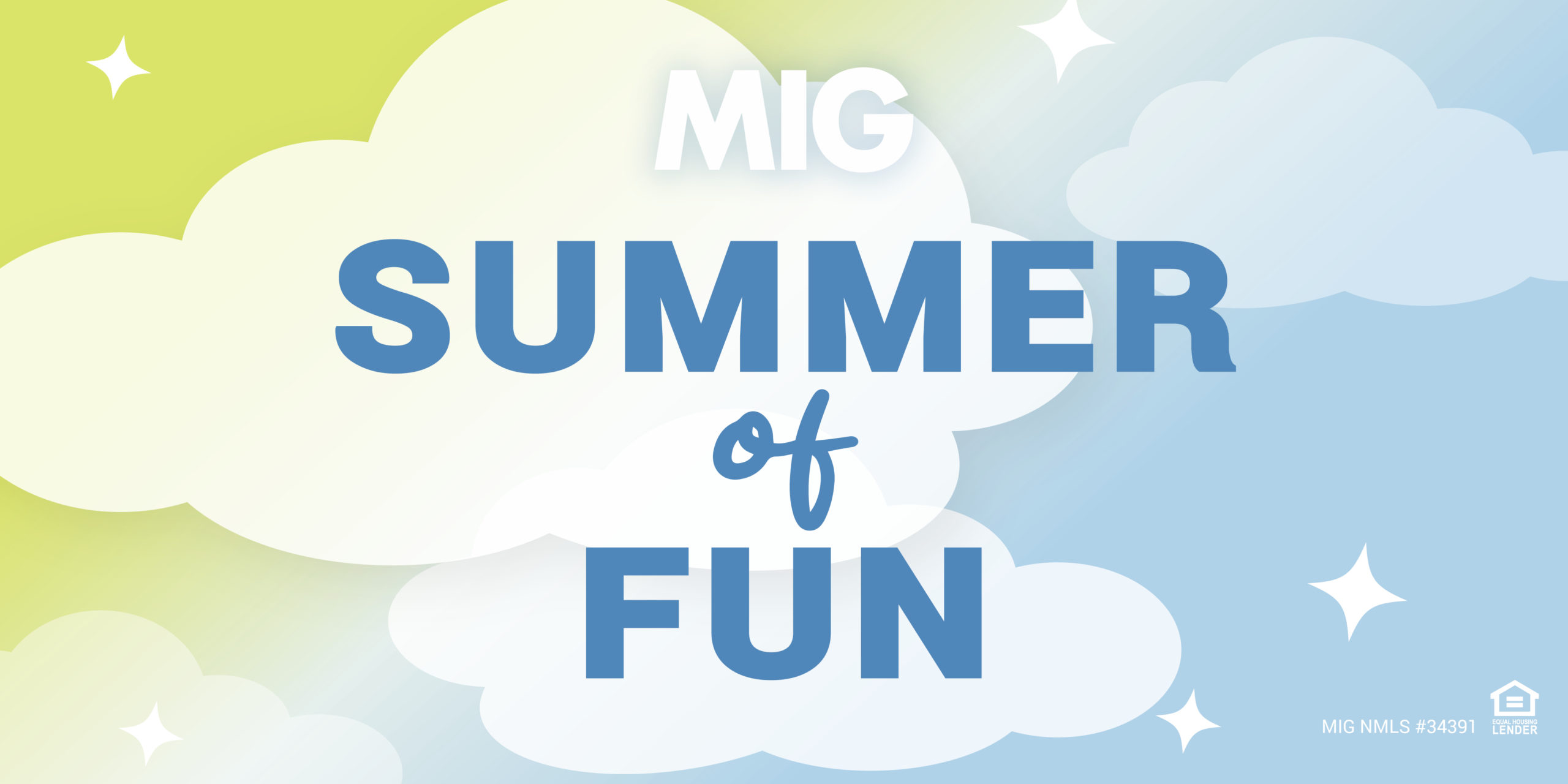 Summertime is here and our team is EXCITED to celebrate! This blog post will have all things Summer to help you kick off the season with a bang with TWO Summer Printables to download.
Need some ideas for a Summer Bucket List- we've got you covered!

We've also put together a list of 26 classic summer movies that you and your friends, family, and neighbors can enjoy. Simply set up a backyard projector or prep the living room, pop some popcorn, and enjoy!

"Stand By Me"
In one of Stephen King's most iconic, yet atypical stories, "Stand By Me" tells the tale of four boys whose lives change after hearing that a stranger has been accidentally killed near their rural homes; and set out to find the body. Along the way, the boys bond over their differences and learn about life. Watch the trailer.
"The Parent Trap"
Originally released in 1961 starring Hayley Mills and remade in 1998 with Lindsay Lohan, "The Parent Trap" is about twin girls separated to live with their divorced parents. Years later, with no knowledge of the other, they meet while at the same summer camp. The twins decide to swap places to get to know the other parent, and hopefully, to bring the family back together. Watch the trailer.
"Friday the 13th"
A group of camp counselors set up a summer camp on Crystal Lake despite locals warning them of the area's murderous past. They counselors soon find themselves being stalked by a brutal killer as they struggle to stay alive. Watch the trailer.
"Sleepaway Camp"
Sleepaway Camp is a 1983 American slasher film. When Angela and her cousin Ricky go to the rundown Camp Arawak for summer vacation, a series of gruesome murders occur around them. Watch the trailer.
"Southside With You"
This biographical romantic drama depicts a faithful first date in 1989, when a young future U.S. President Barack Obama invites a lawyer named Michelle Robinson to a conversational and intellectual non-date of sorts. Watch the trailer.
"The Goonies"
Released in the mid-80s, "The Goonies" is about a group of adventurous kids who discover an old pirate map in the attic and follow it into an underground cavern in search of lost treasure. They encounter danger, crooks, and new friendships along the way. Watch the trailer.
"Don't Tell Mom the Babysitter's Dead"
Teenager Sue Ellen Crandell eagerly awaits summer vacation, when her mother is gone and her siblings are being looked after by a babysitter. But a summer filled with partying turns into a life-lesson in adulthood when the babysitter dies, causing Sue Ellen to have to find work to keep the family afloat. Watch the trailer.

"Independence Day"
Will Smith stars alongside Bill Pullman, Vivica A. Fox, and Jeff Goldblum in this smash sci-fi adventure film from 1996. With the world on the verge of destruction at the hands of a force of alien aircraft, it's up to a small team of unlikely heroes to fight back and save all of civilization. Watch the trailer.
"The Way Way Back"
This 2013 coming-of-age comedy-drama stars Liam James as Duncan, an awkward teen who must spend the summer at a beach house with his mother and her boyfriend, Trent. When Trent won't stop badgering Duncan, Duncan finds a job at a water park to get away. There he finds a father figure in wisecracking park manager Owen. Watch the trailer.
"Summer of '84"
After suspecting that a neighborhood police officer is a serial killer, Teenager Davey Armstrong recruits a group of friends and sets out to investigate, but they find themselves in an increasingly dangerous situation. Watch the trailer.
"Flipper"
Elijah Wood plays Chicago teenager Sandy Ricks in the 1996 film adaptation of the 1960s TV show "Flipper." After his parents are divorced, Sandy is sent to spend the summer with his uncle in the Florida Keys. His bad attitude changes after an encounter with a dolphin named Flipper. But soon Flipper's life is soon in danger when someone starts dumping toxic waste in the ocean. Watch the trailer.
"It Takes Two"
In a spin on the plot of "The Parent Trap," this movie features the Olsen Twins as Alyssa, a rich girl, and Amanda, an orphan, who meet at summer camp. Concerned about their lives back home, the two switch places in hopes that they can make their loved ones fall in love with each other. Watch the trailer
"Before Sunrise"
While traveling to Vienna, Jesse (Ethan Hawke) meets Celine (Julie Delpy), a student returning to Paris. After sparking a surprising connection, Jesse asks Celine to get off the train with him in Vienna. Having to catch his flight out of Vienna in the morning, the two spend the night walking the streets of the city, taking in the sights as well as each other. Separating in the morning will be a difficult decision. Watch the trailer.
"The Notebook"
In one of the greatest love stories of all time, "The Notebook" explores the romance between mill worker Noah Calhoun, played by Ryan Gosling, and rich girl Allie, played by Rachel McAdams. When Allie's parents don't approve of Noah, and he is sent to war, Allie finds new love. But when Noah returns from war to their small town, it's clear the two are still in love. Watch the trailer.
"Wedding Crashers"
Vince Vaughn and Owen Wilson team up as a wedding-crashing duo in their free time away from being divorce mediators. While the two know their way around a wedding reception, it's the fear of actually getting married that keeps them living the wild life; until John, played by Owen Wilson, locks eyes with bridesmaid Claire (Rachel McAdams). Watch the trailer.
"Raiders of the Lost Ark"
In one of the most iconic roles of his career, Harrison Ford plays the intrepid archaeologist Indiana Jones as he seeks to beat a group of Nazis to a unique religious relic which is central to their plans to take over the world. Watch the trailer.
"Wet Hot American Summer"
In this satirical comedy set in a Maine summer camp in 1980, a star-studded cast of camp counselors aims to complete their unfinished business before the last day of camp ends. The film features Paul Rudd, Amy Poehler, Bradley Cooper, Michael Showalter, Janeane Garofalo, David Hyde Pierce, and more. Watch the trailer.
"What About Bob"
This movie follows psychiatrist Dr. Leo Marvin, played by Richard Dreyfuss, and his misfortune as he takes on a new patient: Bob Wiley, played by Bill Murray. As Dr. Marvin leaves for vacation, his needy new patient follows along to the family's country house. Ironically, Dr. Marvin's family loves Bob, and before long, it's driving the doctor crazy. Watch the trailer.
"Summer School"
Released in 1987, "Summer School" is about a high school gym teacher named Freddy Shoop whose summer vacation in Hawaii is cancelled when he's forced to teach a remedial summer-school English class. But with the help of a friendly history teacher played by Kirstie Alley, Shoop learns how to be a supportive mentor to the students. Watch the trailer.
"Mamma Mia"
Mamma Mia is a 2008 musical romantic comedy starring Meryl Streep, Pierce Brosnan, and Amanda Seyfried. As Donna (Streep), an independent hotelier in the Greek islands plans for her daughter's wedding, her daughter decides to invite three men from her mother's past in hopes of meeting her real father in time for the wedding. Watch the trailer.
"Paper Towns"
Quentin is a shy high schooler who is in for the night of his life when the most popular girl in school recruits him to prank the friends who betrayed her. But the next day, she is missing. Quentin teams up with a group of friends and uses clues left behind to set out in search of Margo; the girl that stole his heart. Watch the trailer.
"Do the Right Thing"
Directed by Spike Lee in 1989, "Do The Right Thing" tackles a symbol of racism at a pizzeria in Brooklyn as Italian owner in a black neighborhood refuses to display black actors on his pizzeria's Wall of Fame. Tensions rise throughout the community. Watch the trailer.
"The Sandlot"
This 1993 film tells the story of Scottie Smalls, a new kid on the block who manages to make friends with a group of kids who play baseball. The coming of age story is packed with adventure and will have you longing for a simpler time. Watch the trailer.
"Jaws"
This classic 1975 thriller is one of Steven Spielberg's most iconic films. When the police chief and mayor of Amity Island disagree on closing its beaches after a woman is killed by a shark, Ichthyologist Matt Hooper, played by Richard Dreyfuss, and grizzled ship captain Quint, played by Robert Shaw, set off to help capture the killer beast. Watch the trailer.
"My Girl"
This coming-of-age comedy-drama features Anna Chlumsky as a tomboy named Vada whose mother died while giving birth to her. Vada forges through life with a sense of morbidity as her father runs a funeral service, her only friend is a boy named Thomas, and she has a crush on her English teacher. Watch the trailer.
"Grease"
Known as the most successful movie musical of all time, "Grease" sets the stage for a group of friends in high school in the 1950s. John Travolta and Olivia Newton-John star as Danny and Sandy in this fun-filled summer romance. Watch the trailer.
Let us know what we missed! What films are you most looking forward to enjoying this summer?