What You Need to Know About Refinancing to Save Money
---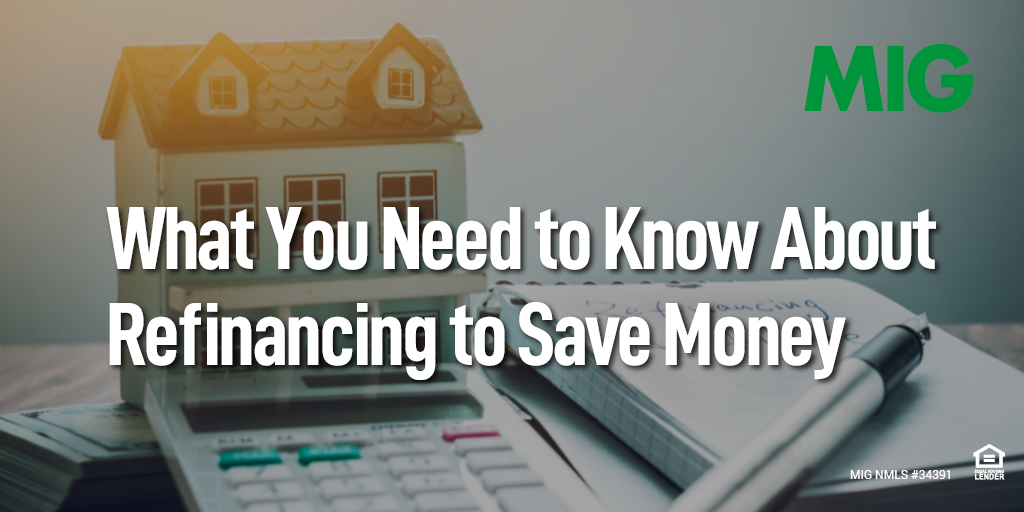 Is refinancing going to save me money?
Millions of hopeful homeowners ask this question every year. After all, your mortgage payment is probably one of your largest monthly expenses. Saving a hundred dollars, or more, every month is an enticing thought.
Is refinancing worth it? Consider these questions.
Is the interest rate lower?
If today's interest rates are lower than they were when you got your loan, you might save a significant amount of money by refinancing. A single percentage point lower can save you a hefty chunk every month, depending on the size of your mortgage loan. If your credit score was low when you first bought your house you may be in one of the bad credit mortgages, giving you lots of room to improve. Lower interest rates make refinancing a smart move.
Could you shorten the life of your loan?
Refinancing from a 30-year to a 20-year or 15-year mortgage could set you up to be mortgage-debt free years before you thought possible. Paying off a mortgage earlier by refinancing can save you tens of thousands of dollars in interest in some cases.
How long are you going to stay in the house?
If you're planning to move in a year or so, refinancing may not save you any money, because the closing costs may offset any monthly savings refinancing gives you. Staying put gives you time to make up the refinancing costs and saves you money in the long run.
Will refinancing get you out of paying private mortgage insurance (PMI)?
Once you owe under 80% of your home's value, refinancing allows you to remove PMI, which is a costly portion of every one of your monthly mortgage payments. Ridding yourself of it can save you a tidy sum.
Do you need to access your equity?
Are you getting ready to put a kid through college, buy a vehicle, or add a new roof? A cash-out refinance can supply you with the needed funds without taking out a high-interest loan or putting these expenditures on a costly credit card.
Keep in mind, however, it's not always a smart decision to refinance.
Unwise reasons to refinance:
Consolidating debt. It may sound like a good idea to pay off all your credit cards and other debts with refinancing, but it's not. Taking unsecured debt and securing it with your home is a risky move and a bad idea.
Lengthening your loan term. If you want lower payments and are thinking of extending your loan by five or 10 years…don't do it. Your older self will thank you for staying the course.
Spending money. If you yearn for a luxurious vacation, a boat, or a fancy piece of jewelry, tapping into your equity may be tempting. Avoid this decision and save for the extras you desire, leaving your equity intact.
Think carefully and weigh the advantages of refinancing. Talk with a member of our team to see if now is a good time for you to refinance!