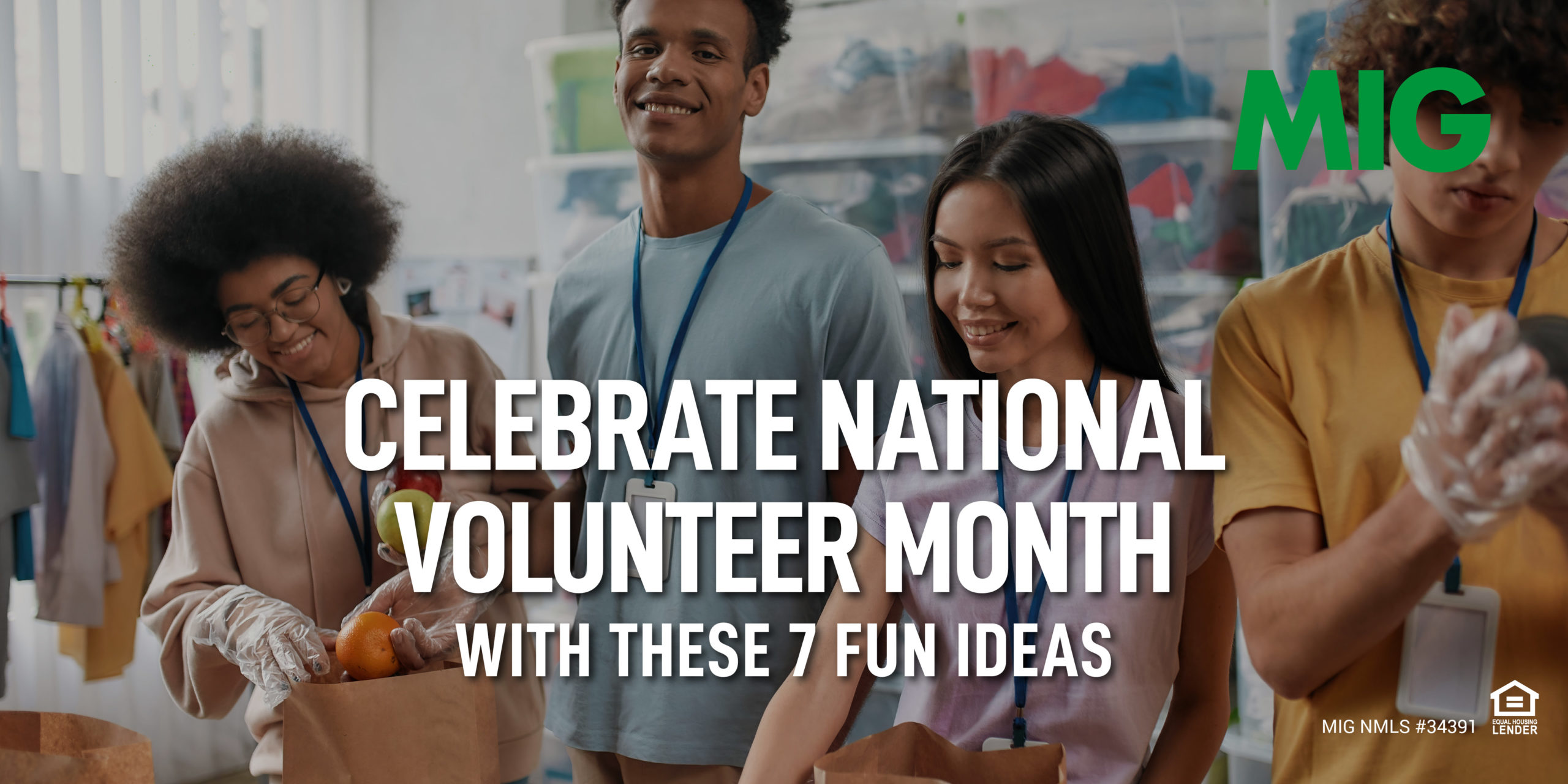 April is National Volunteer Month. It began in the United States in 1974 as a time to honor those who volunteer, and to encourage people to seek out volunteer opportunities.
People who volunteer their time to help the less fortunate and to make the world a better place are true heroes. This month, we honor those who selflessly give their time and efforts for no pay. Why don't you get a group of friends or family together and celebrate volunteerism in your community with one of these seven fun ideas?
Make a Donation to a Good Cause
There are many organizations serving vulnerable populations that could use your money to do good in the community and beyond. Find one that speaks to you and send a donation. Pull from your personal experience to help make your choice. Maybe your friend battled cancer, your cousin struggled with homeless, or you want to honor the teacher who taught you how to read. Most nonprofits offer a way to easily donate online.
Clean Up Your Neighborhood
Organize a group of neighbors to spend a weekend day picking up trash, pulling weeds, painting mailboxes, and tidying up your block. You can enjoy the spring weather, get to know your neighbors a bit better, and bask in the instant gratification of litter-free lawns and neat streets. Take a group photo and post it on social media with a challenge to your friends to organize one in their own neighborhoods.
Serve Meals to the Underhoused
If you live in a medium or large city, there's likely an underhoused population. Find a nonprofit soup kitchen or similar organization that cooks for them and offer to serve meals, wash dishes, or sweep floors. You will spend a day giving back to your community, and the ones you serve will be grateful.
Volunteer at Your Animal Shelter
Whether you're a dog or cat person, there are plenty of opportunities to volunteer and make a difference at your local animal shelter. Socializing surrendered or stray dogs is key to getting them adopted quickly, so why not be part of the solution? Walk or groom the dogs, clean cages, change litter boxes, or even answer the phones. If you have the time and room, consider fostering a dog or cat, so they can get out of the shelter until they're placed in a forever home. If you don't want to be so hands-on, go to the local pet supply store and buy some pet food, treats and toys to donate to the shelter. There's always a need that you can help fill.
Clean an Elderly Person's House
Older people who lack mobility and energy may have a difficult time doing household chores. If you know an elderly person who fits this description, offer to stop by and vacuum, dust, mop, and wash dishes. They may also benefit from you writing out their bills, washing their clothes, taking out the trash, or doing their grocery shopping. Just a few hours of your time could make a world of difference to someone in need.
Take a Volunteer to Lunch
If you know someone who toils passionately as a volunteer, recognize them this month by taking them to a fun lunch. Pick a festive place, choose a time, and invite them to come along as your guest. You will undoubtedly enjoy listening to some heartwarming stories of things they've experienced while volunteering. If you know more than one avid volunteer, treat them all to lunch. They will probably enjoy meeting each other.
Give Volunteers a Shout-Out on Social Media
Harness the power of social media by honoring the volunteers you know who strive to make a positive difference in their communities. Write a post commending them for their unwavering commitment and support to the nonprofits they serve. Tag them in the post, along with the organizations they serve to get them extra publicity. Who knows? Your post may inspire someone who sees it to start volunteering.
National Volunteer Month gives you a wonderful opportunity to volunteer or show your appreciation for those who do. Commit to doing a couple of these ideas this month to show your support.