Spread Awareness for Minority Mental Health This July
---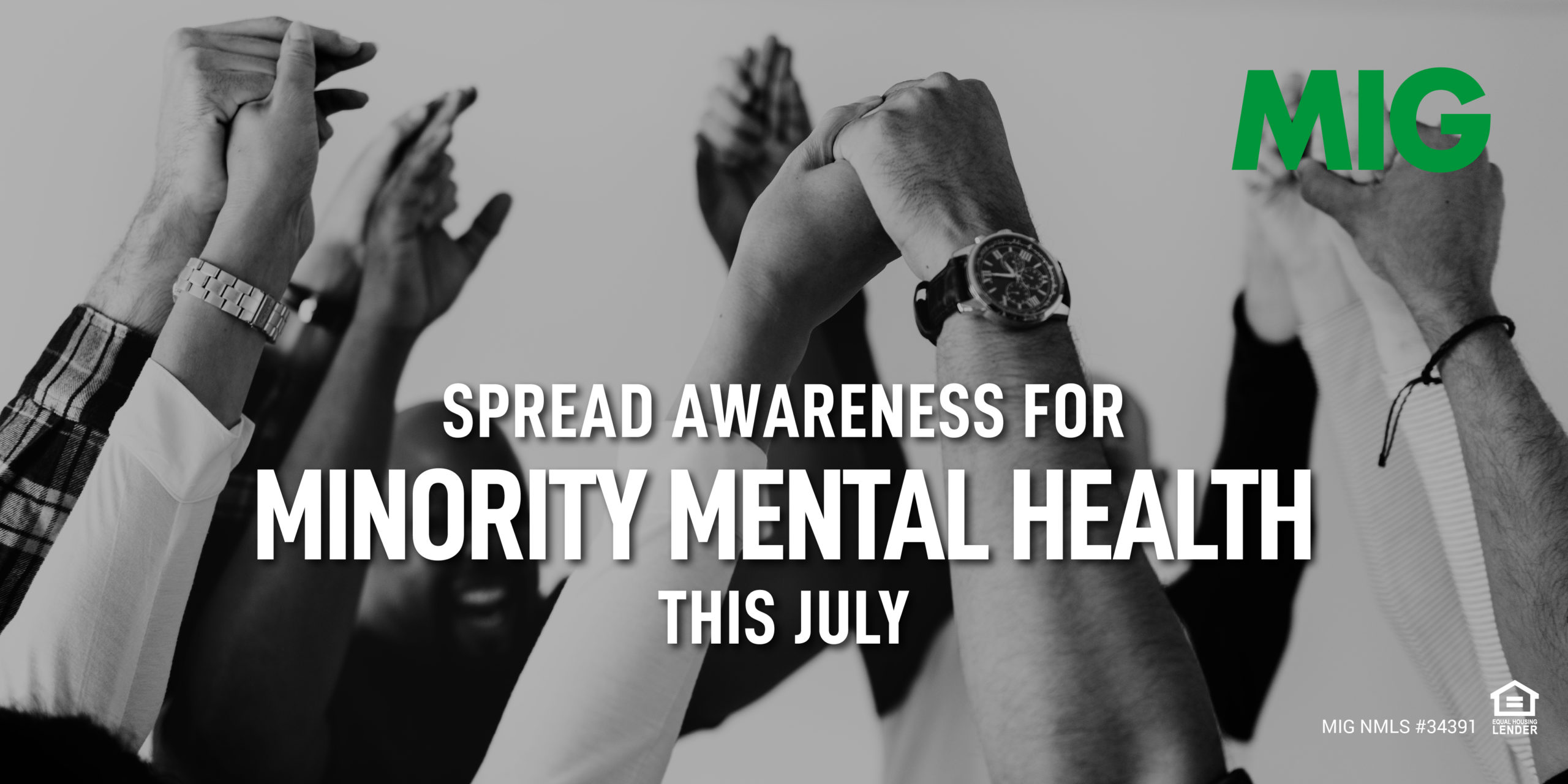 Mental health issues affect people regardless of their background, age, or race, but minorities face unique struggles in accessing care. National Minority Mental Health Awareness Month is observed each July to make more people aware of the mental health struggles among minorities and the importance of mental health care. Whether you're a minority or not, here are some productive ways you can help spread awareness this month.
Acknowledge Health Inequities in Minority Communities
Do some research and understand the barriers certain communities face regarding health care. This includes lack of transportation, being uninsured, and lack of good health care in their neighborhoods. Understanding the issue is the first step to helping improve the circumstances.
Talk About It on Social Media
Mental health problems still carry a stigma, which makes it difficult for some who suffer to get treatment. Social media is a broad network of people where messages are visible to a wide variety of audiences. Whether you prefer Facebook, Twitter, TikTok, Instagram or another channel, get on there and talk about minority mental health.
Share stories, posts, blogs, photos, and videos about the month on your social media channels. Be sure to use this hashtag: #MinorityMentalHealth
Share educational articles and research to help your followers realize this disparity in mental health access for minorities. Be sure they're from reputable sources to maintain your credibility.
Create a Profile Frame supporting Minority Mental Health Month.
Bust the Stereotype
There are many people who don't recognize mental health as an important part of a person's life. This characterization frequently leads people to hide their mental illness or avoid getting treatment.
If you struggle with mental illness, share your experience with friends and family. Even those who think it's the victim's fault or "all in your head" are typically more sympathetic if the disease has the face of someone they love. By sharing personal stories of mental health issues, we can create a more accepting world where, hopefully, people are more inclined to seek treatment earlier in the process.
Donate to Good Causes
Make your dollars count by making contributions to nonprofits in the trenches assisting minorities with their mental health issues. And help to spread word about resources such as those below:
Sista Afya Community Mental Wellness provides low-cost mental wellness services in the Chicago area and beyond, centered on the experience of Black women. Their mission encompasses education, resource connections, and community support.
The Asian Mental Health Project is aimed at educating and empowering Asian American communities in seeking mental healthcare. They work to combat stigma and provide programming, events, and resources to the AAPI communities.
The Black Mental Health Alliance's mission is "to develop, promote and sponsor trusted culturally-relevant educational forums, trainings and referral services that support the health and well-being of Black people and their communities."
The National Alliance on Mental Illness offers NAMI Compartiendo Esperanza: Mental Wellness in the Latinx Community, a three-part video series that explores the journey of mental wellness in Hispanic/Latinx communities through dialogue, storytelling and a guided discussion.
Black Emotional and Mental Health Collective is a group of like-minded individuals across all walks of life. From yoga teachers, artists, and therapists, to lawyers, religious leaders, and teachers, they are committed to the emotional and mental health and healing of Black communities. Their mission is to remove the barriers that Black people experience getting access to or staying connected with emotional health care and healing.
The Trevor Project focuses on suicide prevention efforts among lesbian, gay, bisexual, transgender, queer, and questioning youth. Through a toll-free telephone number, it operates The Trevor Lifeline, a confidential service that offers trained counselors.
Volunteer Your Time
Find a local nonprofit that assists the community's minority population with mental health issues and contact them to see how you could help. Depending on your background, they may be able to use you to answer phones, participate in fundraising efforts, sit with those who come in to help, or other things that need to be done to run the organization.
Offer Encouragement
If you know a minority, or anyone, who struggles with their mental health, offer them support. Ask kind questions, listen, offer to drive them to the doctor, and encourage them to get help, so they can live their best life.
Recognizing and committing to learning more about the struggle minorities have in accessing proper mental health care is the first step toward supporting a better network of opportunities. Choose one, a few, or all of these ideas and carve some time out of your July schedule to make them happen.