Top Homebuying Myths Debunked by Our Experts
---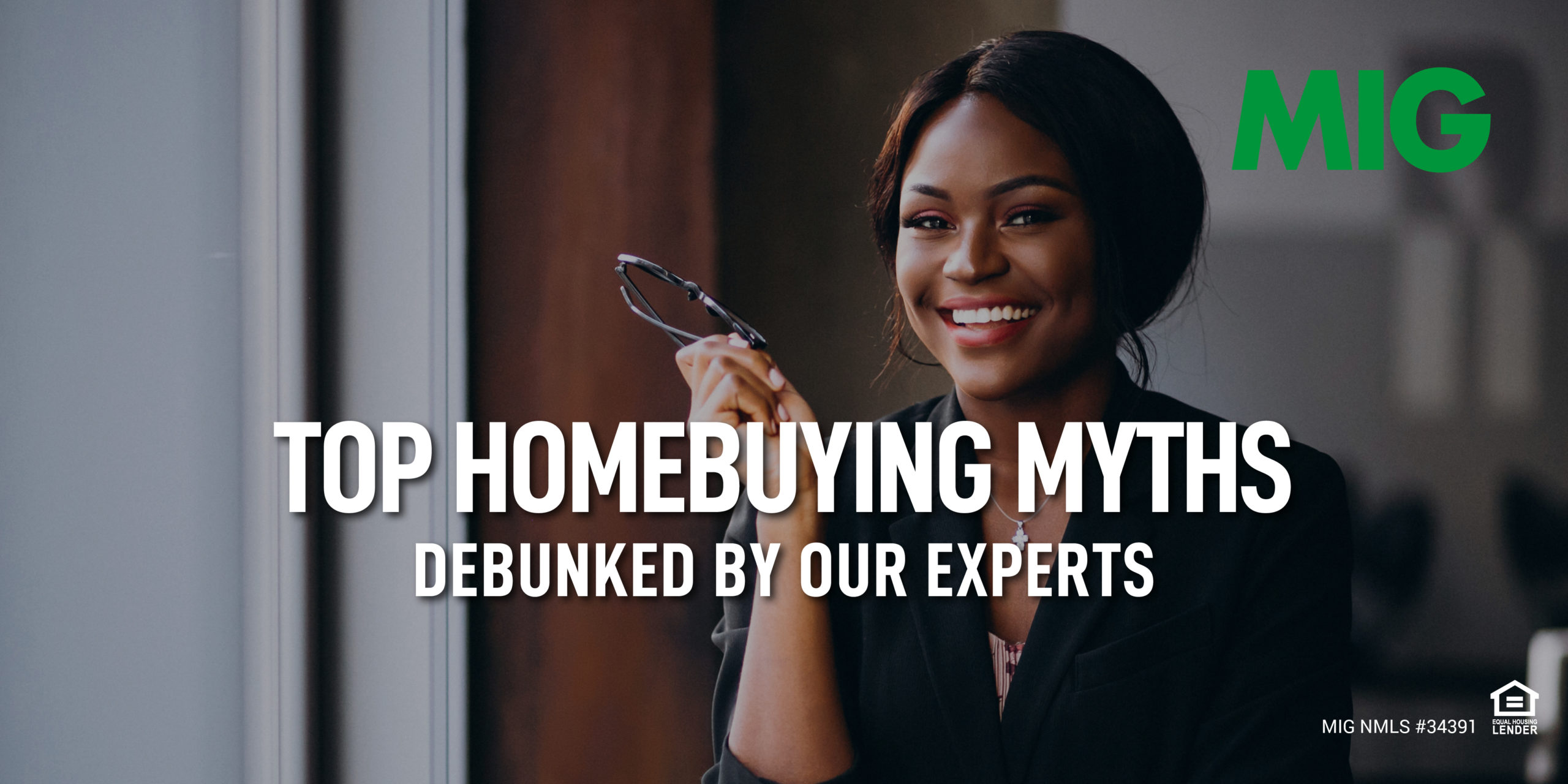 There are many ideas floating around about buying a house that just aren't true. Maybe they were true at one time but aren't valid anymore, or maybe the rumors were never factual.
Either way, hopeful homeowners shouldn't let these myths deter them from their homebuying plans. Here are some of the most popular homebuying myths you might hear, and why you shouldn't believe them.
"Renting is cheaper than buying."
Renting a place can seem cheaper since you aren't responsible for property taxes, repairs, or maintenance for the property. However, you aren't building equity with your monthly rental payments. Over time, house payments turn into equity. Your home will most likely also increase in value. Looking at it this way, a person who rents for 10 years may pay less per month than a homeowner, but they'll have far less to show for their money.
"You have to have 20% down."
While it's true that traditional loans require 20 percent down, there are many options on the market that require a fraction of that. For example, FHA loans only require 3 percent down. On a $250,000 home that's the difference between a down payment of $50,000 or just $7,500! Don't let the thought of coming up with a huge down payment dash your homeownership dreams.
"All mortgages are 30 years."
Many borrowers opt for a 30-year loan because that helps them afford their monthly payments. But you don't have to. Loan programs can be shorter or longer than 30 years. If a 30-year mortgage doesn't work for you, talk to your loan officer about other loan terms.
"You can't get a house unless you have great credit."
A high credit score is a big factor in having plentiful loan options available, and helpful when you're trying to snag the best interest rates. Fortunately, there are other loans for consumers with less-than-stellar credit. Some loan programs work with borrowers who have fair to poor credit scores. Bad credit mortgages may be able to get you into a property even if your credit picture is not perfect.
"You shouldn't buy until you find your dream home."
It's OK to have a few amenities on your must-have list, but you shouldn't hold out for your dream home, especially if you're a first-time homebuyer. It's smarter to get into a home and start building equity. A few years down the road, you can always upgrade to a house that better fits your long-term vision.
Finding a home you want to purchase, negotiating with the seller, and getting to the closing table is challenging enough without believing these untrue homebuying myths. Take these rumors with a grain of salt and don't let them sway you from your purchasing plans.
Are you looking for a reputable mortgage lender who can help you navigate the mortgage loan process? Reach out to professional loan officers at MIG today to get you one step closer to homeownership.