Elder Financial Abuse – How to Prevent it and Resolve It
---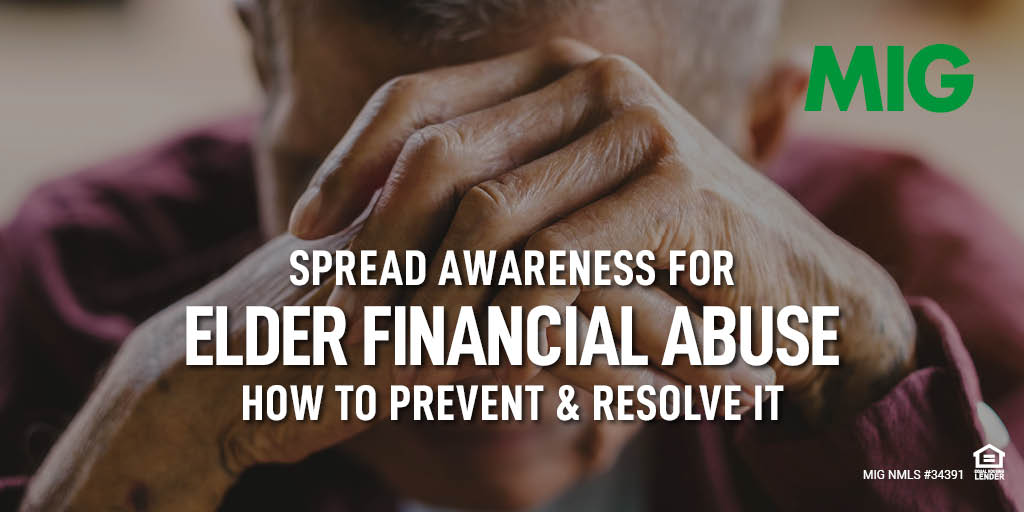 Elder financial abuse is more common than most people realize. Seniors lose as much as $30 billion a year to various forms of theft and crimes from scammers and even friends or family. Knowing how to prevent elder financial abuse is the best way to protect yourself and your loved ones.
What is Elder Financial Abuse?
Elder financial abuse doesn't have a one-size-fits-all approach. In general, it looks like someone taking or misusing an elderly person's finances for something other than the benefit of the owner.
It could look like family members taking money for their personal use, caregivers misusing money, or scammers taking advantage of the elderly who don't understand what's being asked of them yet getting them to pay money.
Fortunately, there are ways to prevent and/or report elder financial abuse.
Preventing Elder Financial Abuse
The key to preventing elder financial abuse is to prepare. Here are a few key ways.
Choose a Financial Power of Attorney Early in Life
Before you become elderly, choose someone you trust to handle your personal finances. Talk with a neutral third party, such as your attorney or banker about who you should appoint. It's also not a bad idea to appoint two people to the job. This way there is accountability and a checks and balances system, keeping everyone honest.
Choosing the right person or people early ensures you choose the people best fit for the job. Choosing while ill or under duress could cause you to make bad choices, and if you wait too long, your medical condition may result in you being not legally competent to execute legal documents to appoint the people you most trust to assist you.
Build a Relationship with a Trusted Banker or Financial Professional
Rather than giving access to your financial information to friends or family, work with a trusted banker or financial professional.
You need another set of eyes looking over your finances, watching for fraudulent or unusual activity. A professional familiar with your finances will notice right away when something doesn't seem right and will alert you.
If you don't work with a banker or financial professional, consider giving a trusted loved one view-only access to your accounts. This eliminates the risk of unauthorized withdrawals but ensures that someone else is watching what happens in your accounts.
Set up Automatic Bill Pay
Most creditors and banks offer automated bill payment services. This eliminates the risk of seniors being conned into sending money to a scammer. When all your bills are automatically paid, you are less likely to fall for someone telling you that you owe $X for a bill or service. Common bills to set up on automatic bill pay include a mortgage, car payment, utilities, and insurance payments.
Use Credit Cards Instead of Cash
Cash may seem easier, but it's much harder to track. If someone takes money from you and uses the cash, you won't get it back and can hardly track it. Credit cards, however, are much easier to see what transactions are taking place and to notice when fraudulent activity occurs.
You also get the added protection of zero fraud liability and identity theft protection with credit cards. This means you won't be on the hook for any charges that aren't yours.
Handling Elder Financial Abuse
Even the best measures to prevent elder financial abuse aren't always successful. It's important to know how to handle the situation if it occurs.
Report it to Adult Protective Services
Every state has an Adult Protective Services division. To find the agency in your state, click here. This link will also give you information about the steps to take to report elder financial abuse, the channels to use, and the information you'll need.
Contact the U.S. Department of Justice's National Elder Fraud Hotline
If you are unsuccessful in finding the APS agency in your state, contact the U.S. Department of Justice's National Elder Fraud Hotline at 1-833-372-8311. They'll point in you in the right direction to get the resources necessary to help you.
Contact the Social Security Administration for Misuse of Social Security Funds
If someone else is the payee of your Social Security funds and you suspect misuse of the funds, contact your local Social Security office. You can find your local office here.
Hire Elder Care Mediation
If your elder financial abuse is from a family member or friend, consider elder care mediation. A neutral third party can mediate between parties to come to a resolution and protect your finances.
Contact the Police or State Attorney General
If all else fails, or you feel you are at immediate risk of harm, contact your local police or sheriff's department. If you aren't at risk of immediate physical harm, contact your state attorney general for help with your situation.
Gather the Necessary Information
To file a report about elder financial abuse, you'll need the following information:
Specifics about the incident including the time, date, and place
Names and contact information of anyone with information
The condition of the elderly person who was taken advantage of including any disabilities or memory issues
The level of risk you think your loved one is in, especially regarding physical harm
Final Thoughts
Whether you are elderly and worried about your finances, or you are worried about a loved one, understanding elder financial abuse, what it looks like, and how to resolve it is important
It can feel overwhelming and vulnerable when someone attacks your finances but knowing there are resources to help you can be important. Do what you can to prevent elder financial abuse by only providing access to your accounts to trusted loved ones and limiting their access as much as possible too.
Ideally, get a neutral third party involved in your finances so you know your finances are handled professionally and there isn't a risk of fraudulent activity to take up the finances you've worked so hard to build up.