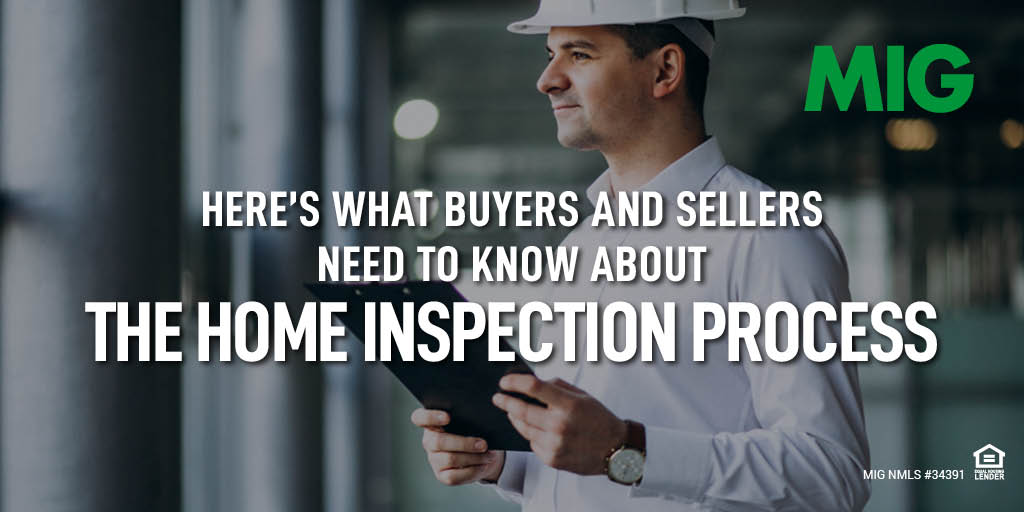 When buyers find the home they want to purchase, part of the homebuying journey is getting a home inspection. An inspection may uncover costly issues with the home that buyers need to know about before closing.
What Is a Home Inspection?
A home inspection is a physical examination of the property. A licensed inspector assesses the property from top to bottom and writes a detailed report about its condition. Inspectors may find issues with the home that aren't readily noticeable, but that could cost buyers thousands of dollars in repair costs. A home inspection helps the buyer have peace of mind that they won't encounter any costly surprises.
What Should Sellers Do to Prepare?
Sellers want their property viewed in the best light, so they should do a few things that can help make the inspector's job easier. Check your home out thoroughly before the appointment and repair anything you notice not working, like leaky faucets, electrical outlets, dangerous deck boards or steps, and clogged dryer vents. Clean and de-clutter the property so the inspector has an easy path to the water heater, heating unit, and attic. Make sure outbuildings and the electric panel are unlocked, or leave keys at the ready.
How Should Buyers Use the Home Inspection?
Review the completed report carefully, paying close attention to items that will cost a lot to repair or replace. Issues with the foundation, the presence of mold, problems with the roof, electrical system, or water damage are potentially big-ticket items to take seriously.
If the home inspector finds significant issues, the buyers may decide to go back to the negotiating table. It's within a buyer's rights to ask for a decrease in price because of the issues, or request that sellers fix the issues before closing. Sellers can agree or decline to accept the buyer's requests. If something in the home inspection makes the deal fall through, the house will go back on the market.
Who Pays for a Home Inspection?
Most of the time the buyers are the ones paying for the home inspection before they buy and mortgage Tennessee property. Yes, it adds to the expense of buying a home, with most inspections costing $250-$500. However, proactively finding out about issues could save thousands of dollars in repair bills down the road.
It's less common but not impossible for sellers to hire a home inspector even before putting their property on the market. That way, they can address issues that may hinder the home from selling fast and at a good price.
Buyers and sellers need to understand the home inspection process and what the benefits are. Sellers need to know how to prepare for it, and buyers need to know how to use it to their advantage. Inspections are key in reducing the stress of buying a new home and making sure there are no looming, unseen repairs that will break your budget.