Tips for Buying a Second Home
---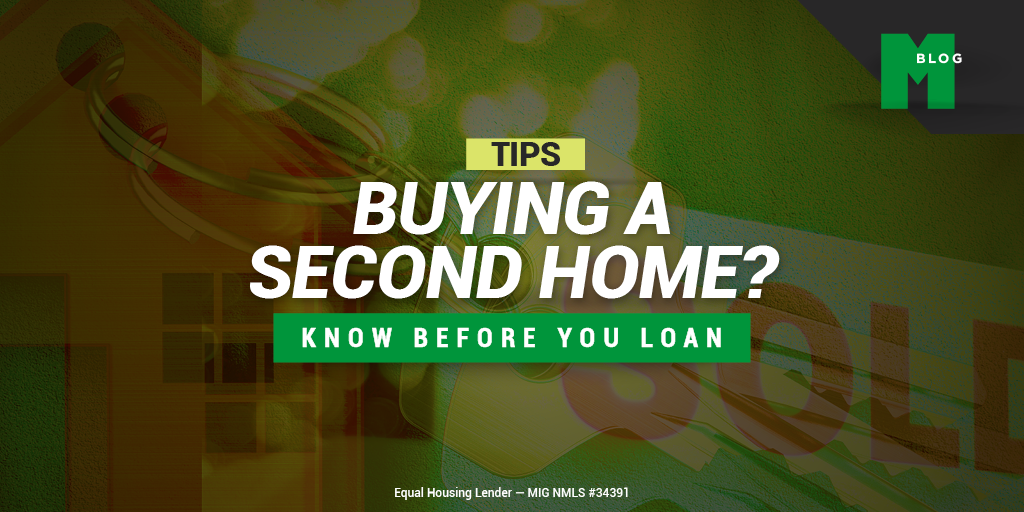 Maybe you've always fantasized about owning an open, sunny bungalow on the beach or a cozy cabin in the mountains. If you're in a financial position to afford it, why not take the plunge?
Buying a second home is different from purchasing your first residence. If you're thinking about it, here are some homebuying tips to help the process go smoothly.
Prepare Financially
Second homes are a luxury splurge, so don't get yourself in a bind by purchasing one you can't afford.
Before adding another home to your list of possessions, make sure you're financially ready for the investment. Check your credit report. If it's less-than-excellent, work on increasing your scores by getting and staying current on your bills. Reduce your spending and pay down any debt you've accumulted. You also need to save for a down payment, as second homes may require more money down than your primary residence did.
Decide Where to Buy
Carefully consider where you want your second home to be located. Do you want to move to the lake, by family, or in the woods? Or is there a city you've always loved where you'd love to spend more time? Once you narrow down locations, research the areas and see how the market is trending in those areas. Are they hot and expensive, or can you get a good deal? Also look at the inventory and see if you'll be able to snag that cute condo or expansive waterfront house you've seen in your second-home dreams.
Set a Budget
This section could also be called "Manage Your Expectations."
Knowing your budget keeps you from getting disappointed when you fall in love with a property and then realize you can't afford it. Avoid this heartbreak by looking at your income and comparing it to your monthly bills. How much is left over to pay for a second home?
In addition, use the information you gathered in the previous step to figure out the type of property you can afford in the area you chose. Make sure your budget and the home prices match up. For example, don't set a budget of $300,000 in a high-dollar area where even the small houses that need updates go for almost a million.
Get Pre-Approved
Meet with your loan officer and share your plans. Bring along proof of income and bank statements, complete a mortgage application, and agree to let them pull your credit. The lender will review your financial information and hopefully approve you for a loan.
Getting pre-approved gives you benefits like knowing how much home you should be shopping for and helping you edge out non-approved buyers during the negotiation process. It also confirms to sellers that you're serious about buying.
Your loan officer can also recommend a reputable real estate agent, which is the next tip on our list.

Hire a Real Estate Agent
Your real estate agent may be more important in buying a second home than a first one. Chances are, if you're purchasing away from the city you live in, you won't know much about the area. The agent is integral in guiding you toward the best locations, sniffing out good deals, and hearing about hot properties early. A real estate agent is integral to successfully buying a second home without completely stressing out.
Find Your Second Home
If you're looking to purchase a home that is hours away from where you reside, make sure your agent understands your requirements, like the number of bedrooms and bathrooms and if you only want move-in ready, etc. That way you won't waste time looking at properties that don't meet your needs.
Once you find a home you like, make a reasonable offer. Include your pre-approval letter, earnest money, and a personal letter if you think it will sway the seller.
Negotiate and Close
Be prepared to negotiate, especially if the property is in a hot area or if it's competitively priced. Set a maximum price and avoid going above that. If the seller has other contingencies, respond quickly to help the process progress as fast as possible.
Once they've accepted your offer, schedule a home inspection and address anything revealed with the sellers. Talk to the appropriate parties about securing homeowner's and title insurance. The mortgage loan will go into processing during this time, which may take 4-6 weeks to complete.
Congratulations! You're now the owner of a beautiful second home you and your family can enjoy for years to come.