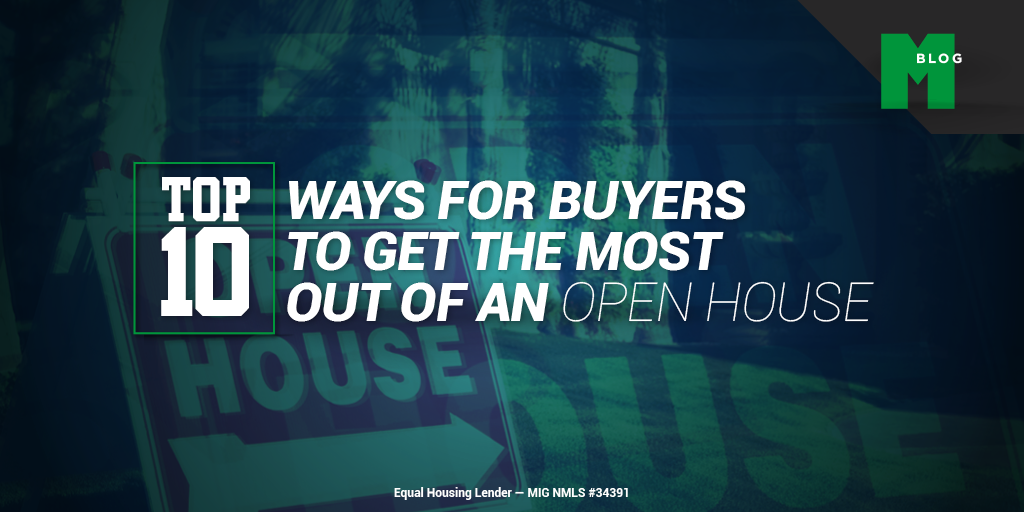 Open houses are great ways for hopeful homebuyers to collect information and get an idea of the type of house they want to buy. If you're in the market, make every open house visit worth your while with these 10 tips.
Focus on the "Bones" of the House
Don't be charmed by professional staging and fancy design. Pay attention to the layout of the home and the details, not what's in it.
"Look" With All Your Senses
Using your eyes is a given, but your ears tell a story, too. Do you hear lots of traffic, a train, dogs barking, or noisy neighbors? These could end up being big issues if you buy the place. In addition, use your sense of smell. A moldy, wet smell could signal expensive water damage.
Avoid the "Blitz" Approach
If you plan to see too many houses in one day, you're going to forget the specifics of each and get overwhelmed. Take a slower, more methodical approach to your open house visits.
Ask the Agent Good Questions
Get some of your biggest questions answered during your visit. Find out why the seller is moving, if they have any other offers, and when you need to have an offer in.
Check the Exterior Closely
Once you walk through the house, step back outside. Look at the foundation, siding and roof. Exterior components of a home are often the most expensive to replace. Make sure you don't miss anything.
Walk Around the Yard
Take a stroll around the yard and look at the landscaping and fencing. Are they in good shape? Notice the condition of any outbuilding, porches and decks while you're at it.
Pay Special Attention to the Kitchen
The kitchen is one of the most important rooms of a house, and one of the most expensive to update. Notice the flooring, appliances, counters and cabinets. Make sure it's conveniently laid out and easy to navigate, too.
Look for Water Damage
Examine the ceilings in every room and hallway to see if there's any water damage. If you see any, ask the real estate agent to address it.
Note the Electricity Features
Count the electrical outlets in every room. There's little else more annoying than constantly unplugging one thing and plugging in another because there aren't enough outlets to go around.
Get Pre-Approved Before You Go
Talk to your mortgage lender and get pre-approved before you visit open houses. That way, if you walk into the home of your dreams — and you've followed the tips above — you can negotiate immediately.
Need to get pre-approved for a mortgage loan? Contact us today to get started.