A New Approach to Women's History Month: Three Steps to a New Future for Women
---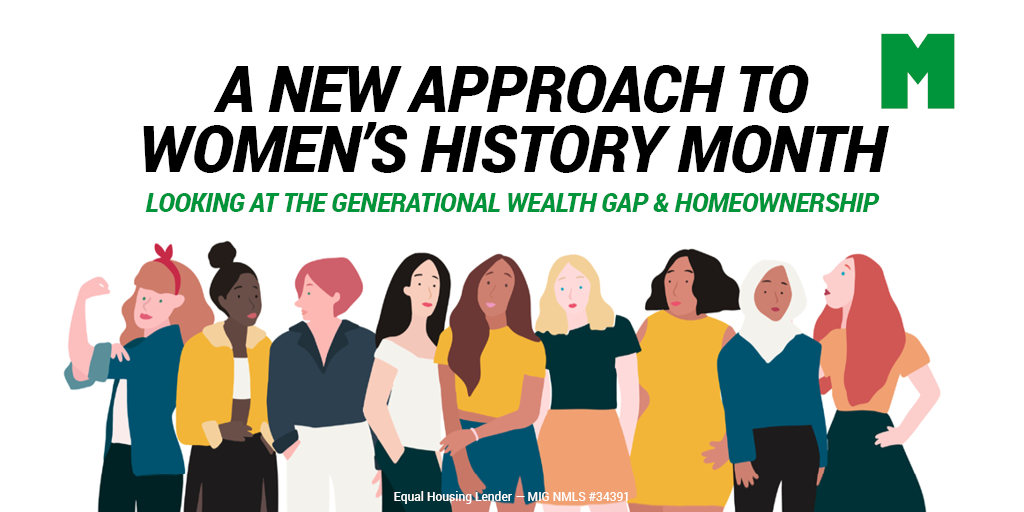 A New Approach to Women's History Month
Three Steps to a New Future for Women
March is Women's History Month! It is not only a time to celebrate the women throughout history and our lives that have contributed and created so much, but also a time to imagine a new world—one without barriers and glass ceilings on their potential. Women have fought for their rights for decades and centuries, but there is still so much more work to do.
Women still struggle with mobility in the workplace and the maternal mortality for Black women is higher than any other group. To create a fair, just, and equitable world, there needs to be laws, systems, and policies that protect women, but most importantly, we must remember that that begins with us.
For Women's History Month this year, let's still enjoy the beautiful parties and parades, but let's try a new approach. Let's Listen To Build A New World

Listen
Many of us heard an old saying growing up: "We were given one mouth and two ears because we should listen more than we talk." This is true. Listening is paramount to creating a better society because listening is what builds understanding, and understanding builds empathy.
Talk to women from different generations and different backgrounds, challenge whatever bias or misunderstandings you may have, and reflect and meditate on the revelations.

Build
Create a community, systems of fairness, and pipelines for success. A community is a collection of people in a welcoming environment that provides safety, security, and comfort. Women are often marginalized in the workplace, commonly placed in the shadows of men, with their voices silenced. So a community can mean women coming together to support one another, but it's also about creating an environment where women are heard and valued.
Once these communities and environments are created, then we work to develop systems and policies to ensure fairness and equity in access to resources and opportunities. Then, these community members can provide mentorship, allyship, and advocacy that will create the pipelines to success, so women no longer have broken rungs on the ladders of success.

A New World
A new world tomorrow comes from today's investments. Invest in women – emotionally and professionally. For men, this can mean emotionally investing in the lives of the women around them. Their wives, daughters, sisters, mothers, and friends by being more mindful, involved, interested, and a positive, encouraging contribution. For women, this may look like advocating for women of different identities to create fair and equitable environments. In the workplace, this is investing in your team, making sure everyone has the opportunity to develop and reach their highest potential.
So much of women's history is about overcoming obstacles and barriers and fighting for rights and freedoms. As inspiring as it is to hear all of these stories of triumph, resilience, and victory, we are working to create a new paradigm when we listen to build a new world.
Just imagine the even more extraordinary achievements they'll accomplish and the heights they'll reach when they no longer have glass ceilings to burst through.