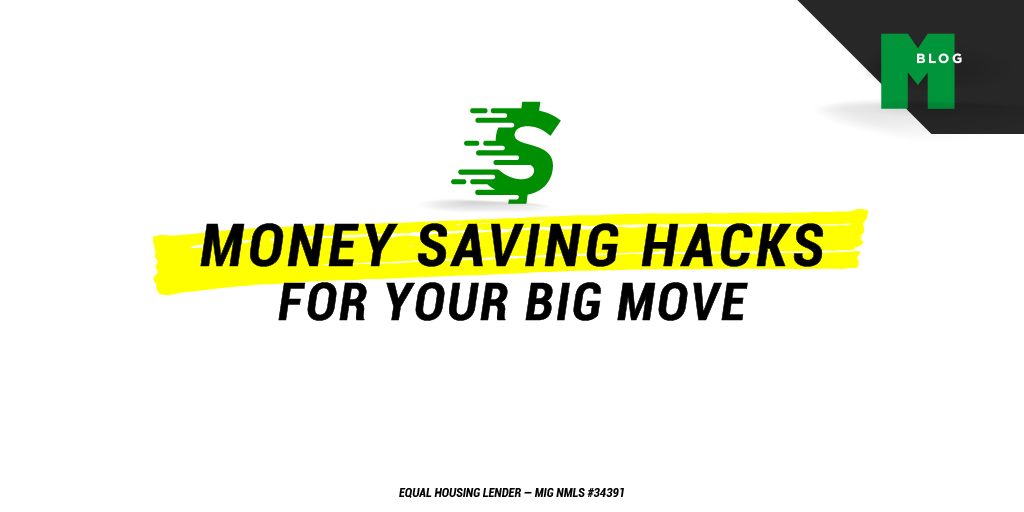 So, you're moving, huh? While you might be excited about your new place, you're probably dreading the prospect of moving all your stuff from one place to another. And why wouldn't you be? Moving is stressful, exhausting and expensive. Relieve some of the financial stress of moving day with these cost-cutting tips.
Make a Plan
If you wait until the week before you move to hire a mover, you're going to pay more. Plan out your moving day a month or more in advance, especially if you're moving during the busy summer months.
Move During the Week
Everybody wants to move over the weekend, which is why some movers give discounts for weekday moves. If you can get the time off, moving on a Tuesday or Wednesday may save you some cash.
Get Multiple Mover Quotes
Ask your friends, family and coworkers for moving company referrals. Call them, explain your moving needs and timeline, and compare their quotes. While you don't need to necessarily go with the cheapest one, getting three to four quotes can ensure you aren't paying too much.
Read the Fine Print
Some moving companies may tack on fees or fail to offer guarantees if your possessions are damaged during transit. Before you sign the contract, go over it carefully, so you won't end up dealing with nasty — and costly — surprises.
Trash, Sell, Donate, Repeat
There's no reason to pay money to move items that are broken, outdated or that you just don't use anymore. As soon as you know you're moving, start cleaning out your current living space. Go through every closet, cabinet and room and separate items you don't need anymore into piles to be thrown away, sold or donated. Be sure to keep the donation receipts to use as a deduction at tax time.
Update Your Mailing Address
If your bills aren't emailed to you, proactively updating your mailing address can help you avoid paying late fees. Notify your creditors a week or so before your move of your new address.
Secure Free Moving Supplies
Instead of paying cash for moving supplies, hit up your grocery store or liquor store for some free boxes. You can also advertise your need for them on Facebook Marketplace or Craigslist. A newly moved-in person may be glad to get rid of theirs for free.
But, Don't Skimp on Wrapping Your Breakables
Avoid trying to save money on moving supplies by skimping on wrapping breakables while you're packing. Having to replace broken plates, glasses and home decor will end up being more expensive. You can, however, use household items like blankets and towels as wrapping for mirrors and other breakables to save money.
Pack Up Yourself
Yes, it's a bit more work, but paying for movers to pack you can run into big bucks. If you're on a moving budget, packing yourself can save you some money. Plus, you'll have more of a chance of not losing things if you're the one packing them.
Clearly Label Your Boxes
The last thing you want to do is get into your new place and not be able to find your TV remote or your cookware. Invest in some heavy-duty markers and identify each box with the contents and the room it should live in.
Stash a 72-Hour Suitcase
Break out your suitcase and pack all the necessities you'll need for the first three days after you move. Include toiletries, medicine, clothing and anything else you don't want to live without. Put it in your vehicle instead of the moving truck so, heaven forbid, if something goes awry, you don't have to go out and spend money replacing your necessities.
Document Your Expenses
Several types of moving expenses can be deducted from your income taxes. Keep a log of all your expenses like moving supplies, mover fees, mileage, etc. for reference at tax time.
It's good financial sense to make your moving day as cost-effective as it can be. By not putting it off until the last minute and doing some of the hard work yourself, you can curb the costs of moving into your next great place.