Ready to Make an Offer? Here's What You Need to Know
---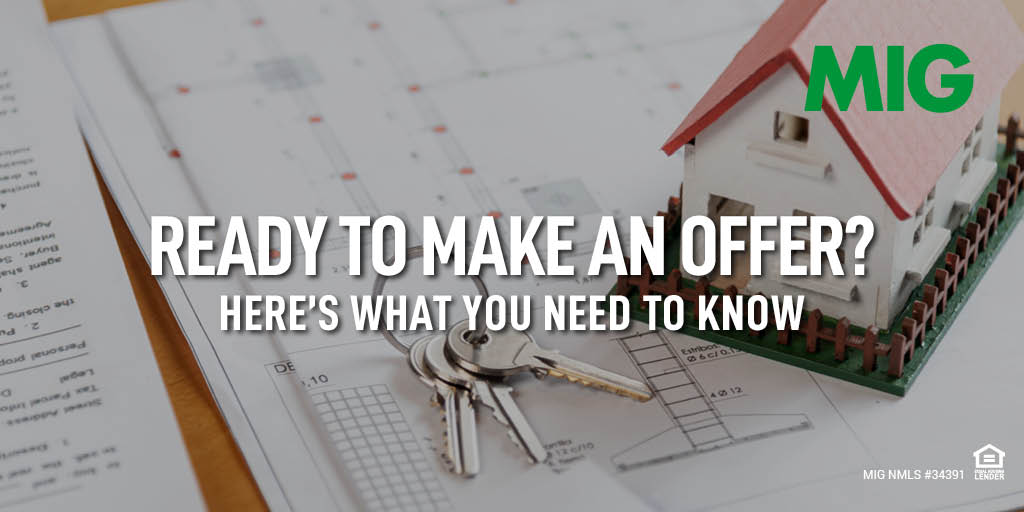 Posted by : Admin
You worked with a loan officer to get pre-approved, pinpointed the neighborhoods you like and the budget you can afford, and found the home you want to purchase. Now's the time in the homebuying process to put on your negotiating hat and win the deal.
Here's what you need to know about making an offer on a property.
Don't Be Timid
Sometimes the negotiating process is the most stressful part of purchasing a home. Many people don't feel comfortable with the back-and-forth offers and counter-offers. Lean on your real estate agent to guide you through the process. Remind yourself you've done all the work to get to this point, and feel confident in your decision.
Add Money to Escrow
The more funds you add to escrow, the more seriously sellers will take your offer. Escrow, often referred to in the negotiating process as "earnest money" will be included in your offer letter.
Know When You Can Make an Offer
You can make an offer anytime, as long as the property's on the market. There may be other buyers ahead of you, and the seller might have already accepted one based on the buyer selling their home or other actions. This situation is called "pending." If you find your dream home, and it has a pending status, you can still make an offer in case that deal falls through.
How Can You Decide What to Offer?
Look at the home price, what other homes are selling for in the area, and the property's condition. Let your real estate agent offer insight to maximize the chances you win the bid. If your budget allows, don't be afraid to offer more than the asking price, especially if the home is in a popular neighborhood.
Handling Counteroffers
Once you make the initial offer, the sellers may accept it, decline it, or counteroffer with a new price that's typically between what you offered and the amount they were asking. If they counteroffer, you'll have 24-48 hours to decide if you want to accept that offer or make a counteroffer of your own. It's important to be easily reachable during this phase of negotiation, so you can react quickly to the seller's communication.
Dealing With Bidding Wars
You might be one of many buyers who want the property. This situation can be stressful and cause the process to drag out. You've already made yourself competitive by getting that pre-approval letter from your loan officer, giving the seller confidence that you can get financing. You can boost your chances even more by waving your contingencies, which are the repairs, replacements, or renovations you might have asked the seller to provide. Another way to come out on top is to add an escalation clause to your offer, stating you're willing to raise your offer by a certain amount if another buyer matches yours.
If you've found your dream home and are ready to make an offer, act rationally but proactively and trust your real estate agent to help you navigate the negotiation process. It might take more than one attempt, but you'll eventually be celebrating your move into your new home.