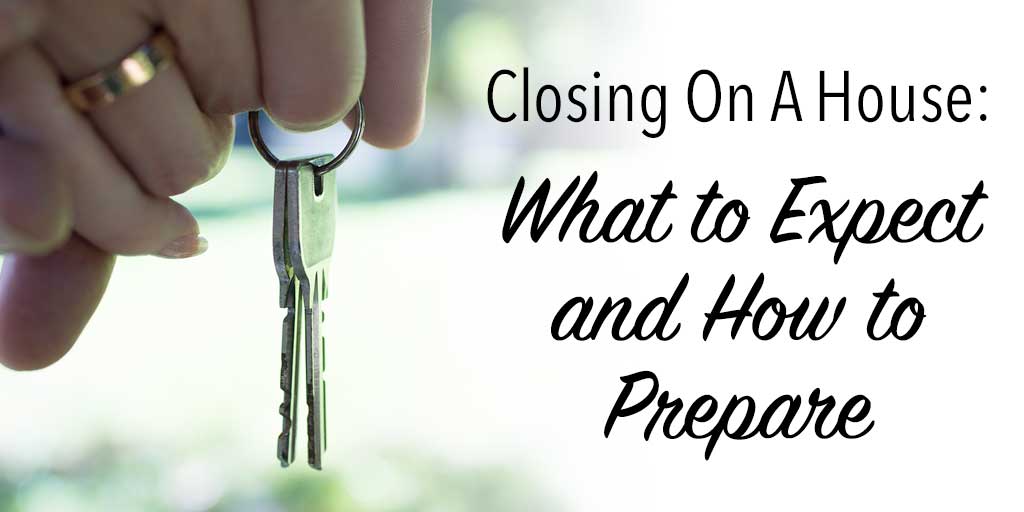 Closing on your home is a highly anticipated event. You've most likely spent a few months, or more, looking at homes, negotiating with sellers, and forging through the mortgage process. The appraisal is in, the home inspection is complete, and the loan has moved through processing and underwriting. Closing day is finally here; the day you gain ownership of your new home!
You might be nervous, because a mortgage loan may be the biggest financial responsibility you've ever tackled. Closing on your loan shouldn't stress you out. It's all about expectations and preparation.
What to Expect
There are several factors that most closings have in common that you will want to be aware of, including:
Several people may be present. It won't just be you and the title attorney at the table. The sellers may be there, along with their real estate agent and yours, your loan originator, and a closing agent. All of you will gather in one room, usually around a large table. Don't be intimidated by the number of people in attendance, as they all have their part to play in the process.
You'll sign your name A LOT. We are talking dozens of times. The closing agent will walk you through the plethora of documents that require your signature. Some of them are the Closing Disclosure, the Deed of Trust, and the Mortgage Note. Patiently review each document and ask questions about anything that's unclear.
You may need to deal with a glitch or obstacle. It's a fact that a process with as many moving parts as a closing has the potential to go awry in a variety of ways. A home inspection may uncover unexpected issues, there may be a misspelled name or incorrect dollar figure showing on the documents, the seller may make a last-minute demand, and there's always a chance of one of the parties falling ill. If it derails, try your best to keep your sense of humor and flexibility. Hopefully, any issue you face can be resolved quickly and the closing will only be delayed a day or so.
How to Prepare
Homebuyers need to arrive at the closing table fully prepared with all the ammunition possible to make the process move quickly and smoothly. While you can't control everything that happens in a closing, you can make sure that you cover your responsibilities.
Gather the required documents. In addition to a calm demeanor, make sure you bring your photo I.D. You will also need a cashier's check or certified check to cover closing costs and your down payment, proof of homeowner's insurance, and a copy of the final sales contract. Before you leave for the closing, look through your file a final time so you'll be less likely to forget an important piece of information.
Related Read: 10 Things You Can Do to Save on Home Insurance
Know the closing logistics. Write your closing day, time, and location on your calendar or add it to your schedule on your smart device. Look up the address to make certain you're familiar with how to get there and plan enough driving time. Notify your work that you will be taking off during at that time, so you won't face any last-minute emergencies and not be able to get away.
Review your contracts again. Re-read your contracts at a time you can really focus on them. Call your originator or real estate agent if you have questions. It's less likely to cause delays if you iron out any issues in advance, instead of waiting to do it on closing day.
Work matters out with your lender. Make sure you have the required funds available to cover the closing. Review the terms of your mortgage and absorb the length of the loan, your required monthly payment, and the interest rate. If you have questions, ask immediately.
It's easy to gloss over the events surrounding the closing because other things to do with moving into a new home are more pleasant to think about. It pays off, however, to know what to expect and the actions to take to prepare for your closing day. By fully understanding the contract when you walk in, and bringing your required documentation and check with you, you'll be more likely to enjoy a hitch-free closing and take ownership of your new home without delays. Happy closing day!
Related Read: To-Do List Before Moving Into a New Home