Plant Your Roots Loan Program
---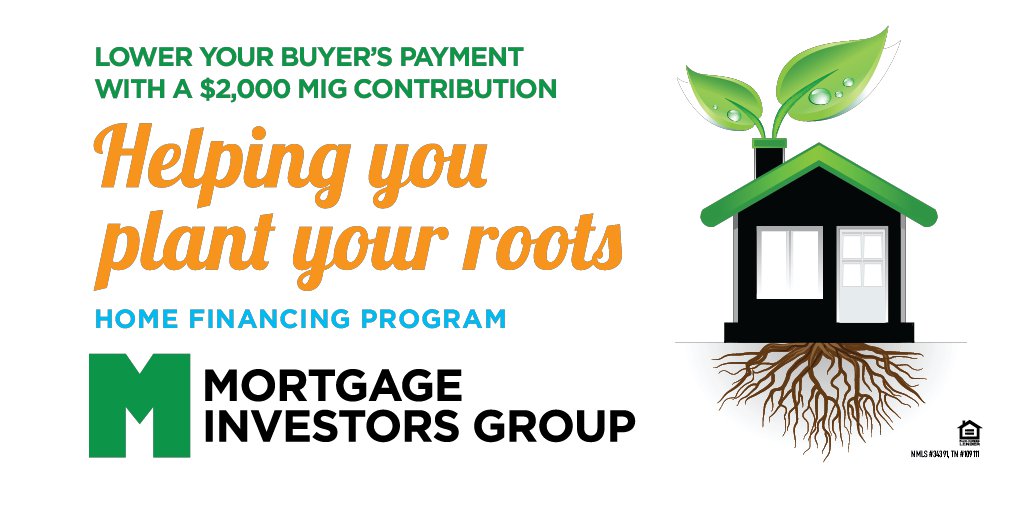 If you're looking to plant your roots in Tennessee communities known for scenic farmland or remote small-town charm, Mortgage Investors Group stands ready to help you buy that rural home of your dreams
Thanks to the "Plant Your Roots" mortgage loan program, borrowers who meet set income requirements may be eligible to buy homes in participating rural U.S. Census tracts across the state.
"We've opted to join the program to help borrowers in those communities to get homes purchased," said Patti Hamilton, MIG Vice President and Credit Risk Manager. "Not every lender is offering this."
MIG participated in a similar agency program in late 2018 and jumped at the chance to offer the revamped program again this year.
As an added incentive for homebuyers, MIG will be offering a $2,000 credit to the participating borrowers as a way to help lower their interest rate and, therefore, lower their monthly mortgage payment, Hamilton said.
"The bulk of that $2,000 will be applied to lowering that interest rate," she said. "We will put it towards the borrower's closing costs if we don't use the full $2,000. I can't imagine anyone not wanting to do it. With some of our loans last year, we saw savings sometimes up to $50 a month."
To be eligible, the single-family dwelling must:
be located within an eligible rural Census tract as determined by the Federal Housing Finance Agency
the borrowers must meet certain income limits and have a minimum credit score of 620, and
the loan must close prior to Dec. 15, 2019
"There are about nine counties around the Nashville area that would not be eligible," Hamilton said. "For every other county within the state of Tennessee, either the entire county or pockets based on the Census tract, would be eligible."
The homebuyer must apply for fixed-rate conventional financing to participate in the program, but can use the loan for a new owner-occupied purchase or a rate-term refinance, she said.
"It can be an investment property or a second home." she said.
To find out whether your property is located within one of the eligible census tracts, visit LINK. For more information about MIG's participation in the program, visit www.migonline.comor ask one of our licensed mortgage loan officers.