Fun Fall Activities for the Whole Family
---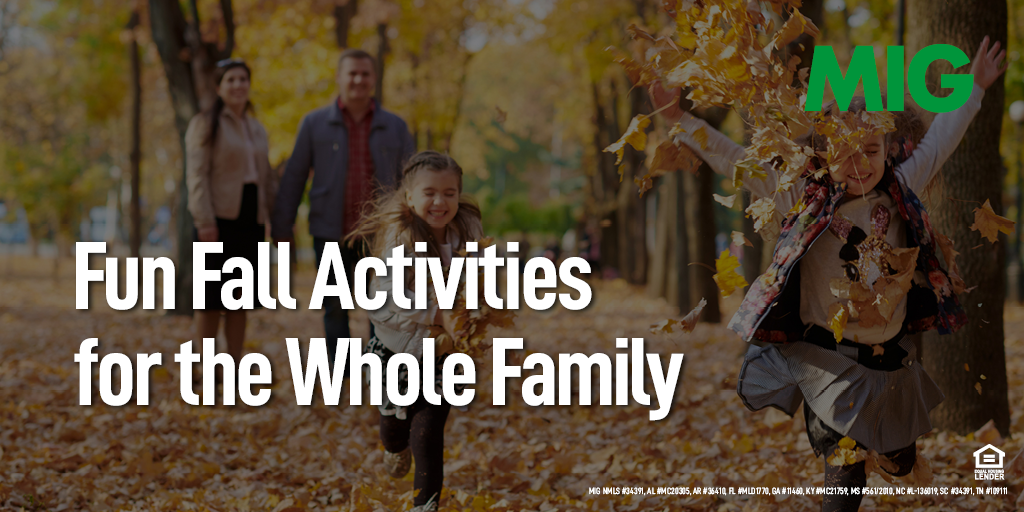 Are you looking for some budget-friendly ways to get out of the house with the family while practicing physical distancing policies? We won't lie folks…it's not easy in these trying times, but we have a few solid suggestions for your family to stay safe and get out of the house at the same time.
Nature Hikes and Picnics
Many parks have reopened their gates to the nature lovers, and with ample space to call your own, there's no need to be overly concerned about encountering others in spacious state parks or natural preserves. One way to get the kiddos involved is to create bingo board of animals to spot, which will keep the wee ones engaged and paying attention. The picnic foods are a mere bonus, but don't forget to throw in a few fall favorites like pumpkin seeds and hot beverages to celebrate the autumn weather.
Make an Outdoor Obstacle Course
The prolific leaves are falling, and the autumn breeze means old tree branches are disconnecting to meet the ground. These are all ideal playmates for the clever and creative mind. Let those naturally occurring piles of leaves serve as a jumping zone. Take those fallen branches and turn them into logs that can serve as walls for that coronavirus-free zone that becomes a personal respite. Take objects handy in the home and establish a fun zone designed specifically for your family. The imagination and creativity when working with Mother Nature's gifts is unlimited!
Go Wild With Pumpkins
Head out to your local pumpkin patch and pick your perfection to take home. You can clean it out and toast the seeds, turn the fillings into a pie or carve a funny face or spooky image into it to create a unique jack-o-lantern for the Halloween season. There will be rows and rows to pick from, so you're not likely to encounter others on this journey but will likely bring a new friend home—at least one that will last a couple of weeks.
Related Read: Stunning Natural Autumn Decor
Home Tailgating
Yes, if you are a fan of sports there's no doubt that you are missing the "game fix" and we know that struggle is real. Fortunately, technology is on our side, so it only takes a few connections to bring the big stadium to your zone. Set up a space in the backyard or near the pool if you have one and set up snacks and treats on an outdoor table or fire up the grill and get things really heated up.
Whether you want to roast marshmallows or make hot chocolate to create a more welcoming environment for autumn, these quick tips won't disappoint your family as you welcome the change of seasons together.