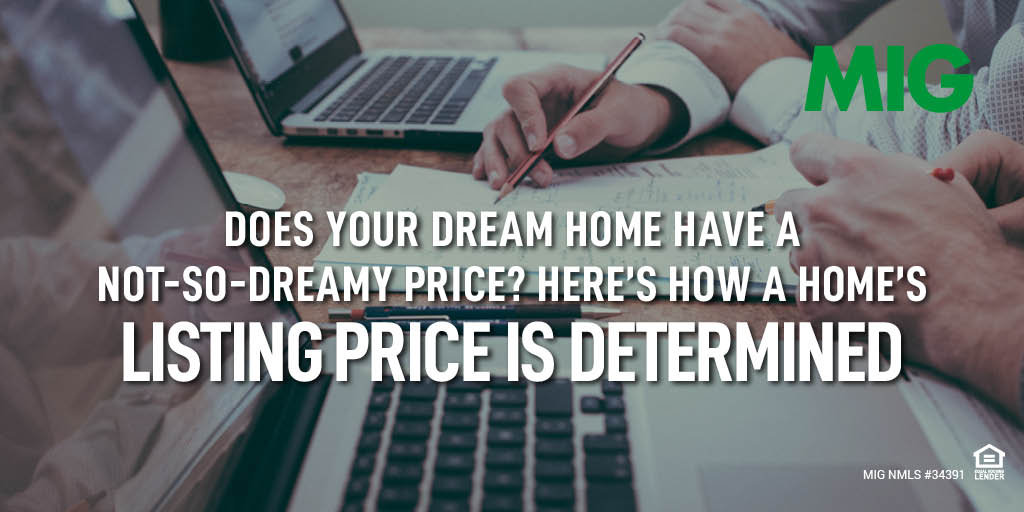 When you're house shopping, how do you know if the homes you like are worth their listing price?
Many factors go into deciding on a home's price. Sometimes the seller's ego and their attachment to the property factor in, and they shouldn't. That's why it's essential, especially for first-time homebuyers, to carefully review and research the price of each home you're considering purchasing so you don't pay too much.
5 Factors That Determine a Home's Listing Price
Location
The exact same house located in a convenient, sought-after neighborhood with great schools or in an out-of-the-way, neglected neighborhood may be priced tens of thousands of dollars differently. The more popular your dream home's location, the more money you'll need to shell out.
Age
Older homes typically need more expensive work than their younger counterparts. If you want to buy new, expect to pay for the opportunity. However, if you decide to purchase an older home, you may initially get a lower price, but might need to budget for renovations and repairs in the near future.
Condition
A home's condition has a big impact on the listing price. Newly renovated homes with fresh flooring, paint, and remodeled kitchens and baths will bring more money than a run-down property that hasn't been renovated in decades. A fixer-upper may be kinder to your budget on the front end, especially if you're handy and can handle remodeling yourself.
Housing Market
The simple laws of supply and demand are always in play in the real estate market. If there are more buyers, home prices will go up. This is called a seller's market. In this scenario, you may be competing with several other buyers for fewer homes, and will end up paying more. If there are more sellers, this is called a buyer's market. More homes typically stay on the market longer and, since the market isn't as competitive, you'll be more likely to negotiate a deal.
Nearby comps
When sellers are setting a home price, they'll most likely look at what other homes have recently sold for in the area. These are called "comps" and are accurate measurements of how homes should be priced. Appraisers use comps to determine a home's true value, too. (Remember, the appraised value helps determine how much money you can borrow for your mortgage).
Comps take a home's square footage, number of bedrooms, bathrooms, etc., and numerically compare that data with recently sold homes nearby. This information generates the home's worth. While comps are helpful, they don't consider the property's condition, which can be a big factor in the listing price.
Keep in mind you won't necessarily pay the list price of a home. It's a starting point that can be negotiated with the seller. Stay in line with how much house you can afford and, as much as it might hurt, be willing to walk away if the property ends up not fitting in your budget.