Everything You Need to Know About Affordable Housing
---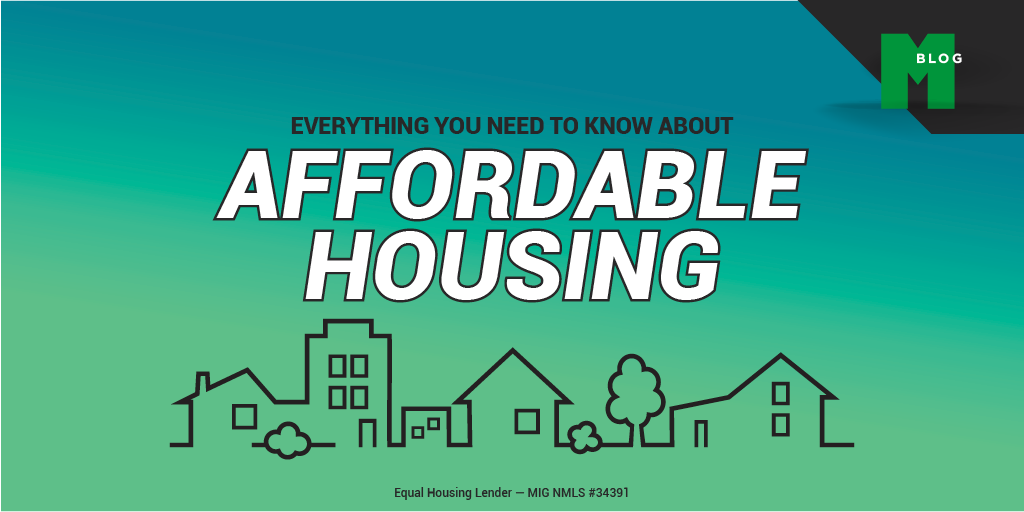 In today's market, you may think affordable housing is as elusive as the Tooth Fairy or Santa Claus.
But it doesn't have to be.
If you know where to look and how to pursue your homeownership dream, you stand a better chance of finding a home that doesn't bust your budget. Here's everything you need to know about affordable housing.
How Is the Term "Affordable Housing" Defined?
Affordable housing refers to housing that homeowners can pay for and still cover other necessary bills like food and healthcare. The U.S. Department of Housing and Urban Development (HUD) defines "affordable" as 30 percent or less of a homeowner's gross income.
What Should You Do to Qualify for Affordable Housing?
Homebuyers must be considered as low income to qualify for affordable housing programs. This is categorized using the Area Median Income (AMI) metric.
HUD takes the midpoint income of the area and uses that to determine where homeowners fall. This keeps it fair across the country, since incomes vary so dramatically. For example, what would be considered low income in San Francisco, California, would probably not be low income in Chattanooga, Tennessee.
To be categorized as "very low income," the buyer's income would need to be at or below 50 percent of AMI. To be categorized as "extremely low income," it would need to be at or below 30 percent of AMI.
Affordable Housing Programs
There are several options for homebuyers searching for affordable housing.
Where Do You Find Affordable Properties?
Finding an affordable property won't be a breeze, even if you qualify for an affordable loan program. These five tips make it easier to land a home you love that also fits into your budget.
Avoid looking in "hot" neighborhoods
Popular areas of town are unlikely to offer any bargains. These properties have lots of competition, so the sellers are less likely to negotiate. Plus, the prices tend to be Target your search on the outskirts of town or in up-and-coming areas that are promising but haven't caught fire yet.
Whittle down your "must haves"
The longer your list of requirements, the more difficult it will be to find a house that checks all your boxes. Take a hard look at your list and cross off all but the most important. If you really want a fenced-in backyard and large kitchen, you may have to forgo a renovated bathroom and walk-in closet.
Set a reasonable budget and don't stray from it
Nothing sets you up for disappointment like looking at houses you can't afford. Once you see them, the properties in your budget may never measure up. Figure your budget before you begin looking to keep you on track with homes you can afford. They're out there, we promise!
Be open to fixer-upper properties
New and fully updated properties almost always sell for a premium. If you can deal with things like old cabinets, outdated bathrooms and worn flooring, you may be able to snag a deal. You can then save up to handle the updates when your budget allows.
Work with an experienced real estate agent
A savvy Realtor is a priceless asset during your affordable home search. Find one you're comfortable with, who is also experienced in the areas your shopping in. They will most likely have a network that can find homes going on the market and get you a showing fast.
Knowing the actions to take to find and secure affordable housing are the first steps toward finding a home in your budget. Working with a Realtor, understanding the mortgage options, and being realistic about what you can afford will keep you on the right path that will eventually find you a home. MIG is proud to be an ambassador for affordable housing, serving on the Mortgage Bankers Associations' Affordable Homeownership Advisory Council.