Mortgage Programs for First-Time Buyers
---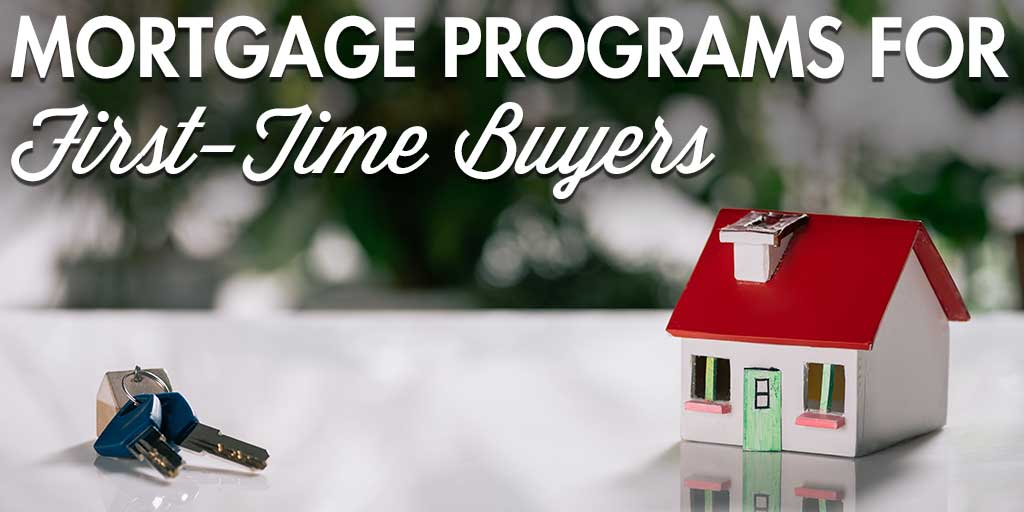 Generally, first-time homebuyers are defined as borrowers who have not had ownership in real property for 3 years.  Saving for a down payment and closing costs is a great accomplishment. However, there's more work to be done to find the perfect home and secure the best mortgage for your circumstances. Luckily, many loan products are geared toward first-time buyers.
Friendly Loans for First-Time Buyers
Conventional, FHA, VA and USDA loans have products that are designed to help first-time homebuyers secure a mortgage.
Conventional Loans have three products that offer a 97% LTV loan

Fannie Mae's HomeReady 97% LTV product and Freddie Mac's HomePossible 97% LTV product both do not require a borrower to be a first-time homebuyer, however, when the qualifying income is within the county-established income limit, the borrower may be eligible for a lower mortgage insurance.
Fannie Mae's 97% LTV product and Freddie Mac's HomeOne 97% LTV product both require at least one borrower to be a first-time homebuyer.  This loan will require private mortgage insurance at a higher cost than the products with income limits.

FHA loans are useful if you don't have a huge down payment and your credit isn't perfect. The Federal Housing Administration backs these loans so that new buyers can put down less cash up front, and FHA loans have a lower credit score requirement than other conventional loans.
First-time homebuyers with a minimum credit score of 580 can get a loan for 3.5 percent down.
FHA loans have an upfront mortgage insurance charge (1.75%) and an annual premium (paid monthly) that is calculated based on the LTV of the loan–the insurance protects the lender, not the buyer.
USDA loans guaranteed by the U.S. Department of Agriculture make it possible for families or individuals to purchase rural homes at 100% financing.  You don't have to buy a farm or move to a remote wilderness to take advantage of this program since USDA-eligible areas are quite expansive.
These loans are subject to income limits and a minimum credit score of 620. Lower credit scores (620-639) require additional documentation to prove a favorable payment history.
USDA loans have an upfront guarantee fee (1.00%) and an annual premium (0.35%; paid monthly).
VA loans help eligible U.S. active-duty military personnel and veterans get lower interest rates on their first homes. VA loans carry low interest rates and require no down payment.
There is a funding fee, but it can be rolled into the cost of the loan and some service members are exempt from the funding fee. Other plusses include no PMI and no minimum FICO score.
The VA can also help you negotiate if you struggle to make your mortgage payment.
Contact us at the Mortgage Investors Group to find out more about these loans and other programs that can help new homeowners.