Your Complete Guide to Down Payment Assistance Loans
---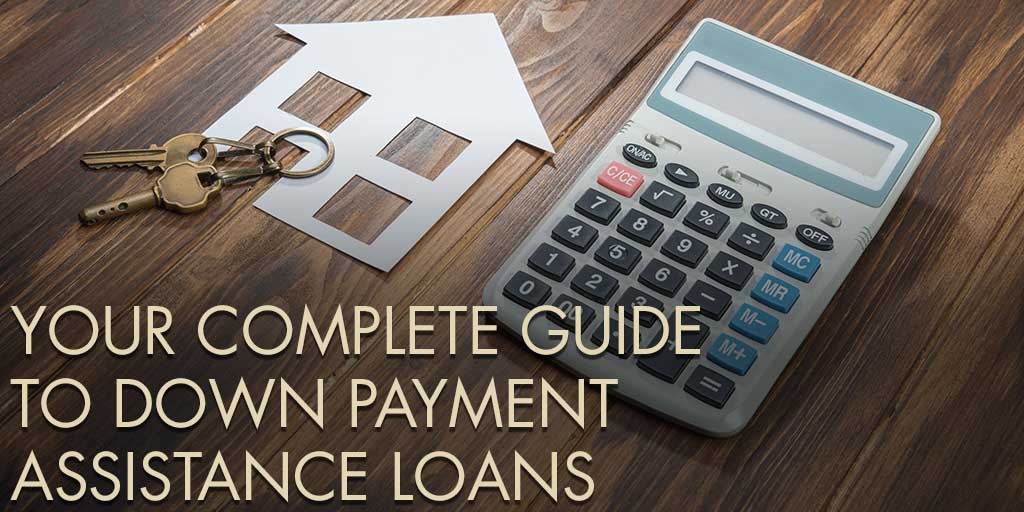 For many hopeful homeowners, the monthly mortgage payment isn't the biggest obstacle they face when trying to buy a house. The challenge that thwarts their dreams is usually the down payment.
Fortunately, multiple down payment assistance options are available for homebuyers to secure the funds needed to get their mortgage and purchase their home. Each of them comes with unique benefits, and a few drawbacks, that can make the decision difficult. Let's dive into each option, look at the advantages of each, and decide if one of them is right for you.
---

USDA Rural Loans
The U.S. Department of Agriculture (USDA) Loan program is designed to help low- and middle-income homebuyers secure a loan for properties in designated rural areas.
Benefits
The program covers new and existing property in a rural area. Qualified borrowers can secure 100% financing and no down payment with this loan program. A USDA rural loan allows consumers to qualify with lower credit scores than traditional programs, and it may even be available for those who have filed for bankruptcy or had a previous foreclosure. In addition to a home purchase, this program covers refinancing and certain renovations, and will even let the borrower finance closing costs.
Steps to Qualify
Homebuyers who are interested in a USDA Rural Loan are required to use the property as their main residence, meet income requirements, not be suspended from participation in federal programs, and meet credit guidelines.
Is This Loan Right for You?
Consider choosing this option if you are buying a home that meets the criteria and you earn a lower income, have past credit history issues, and/or cannot produce a large enough down payment to qualify for other loan programs.
---

 THDA Loans
The Tennessee Housing Development Agency (THDA) is the primary financing agency for the state of Tennessee. It helps lower-income homebuyers obtain affordable home loans.
Benefits
THDA offers appealing advantages to homebuyers, like helping those with lower incomes qualify to own a home. It provides a broader community advantage by paving the way to homeownership for residents who would otherwise never qualify. Those who could not buy a house any other way can take advantage of the benefits that homeownership brings like building equity, tax savings, and overall financial stability.
Steps to Qualify
Borrowers must be first-time homeowners to qualify for a THDA loan, unless the property is in a "targeted" area. The property must be the borrower's primary residence, it must be under a set price, and the purchaser must fall into a certain income category, set by county.
Is This Loan Right for You?
Consider choosing this option if you are a first-time homebuyer classified as low income and are looking to buy and live in a modest home in Tennessee.
---

VA Loans
The U.S. Department of Veteran Affairs (VA) loan program insures loans to assist active-duty military, veterans, and in certain cases their spouses, in qualifying for a mortgage and becoming a homeowner.
Benefits
Plentiful, exciting benefits await those who qualify for a VA loan. Down payment assistance in the form of no required down payment, no required mortgage insurance, and lower closing costs are three big ones. In addition, VA loans accept a lower credit score than many other popular options. They also come with a federal guarantee, and there's no pre-payment penalty. Qualifying borrowers can also use a VA loan to refinance a home in certain cases.
Steps to Qualify
The first action is to obtain a Certificate of Eligibility from the VA. Your loan originator can help you with that. Once that's in-hand, borrowers must meet the credit score requirements, prove a certain amount of income, and be under the debt load maximums to qualify.
Is This Loan Right for You?
Consider choosing this option if you are a veteran, active-duty military, are a spouse of a veteran, or if you qualify for a Certificate of Eligibility. Remember, you can use the benefit multiple times throughout your life if you qualify.
---
The path to homeownership may not be smooth, especially if you fall into a lower income bracket and have trouble saving for a down payment, or have past credit problems. Fortunately, there are programs like USDA, THDA, and VA that can assist you and possibly find another way to get you qualified to buy a home. Every borrower should talk to a reputable, experienced MIG loan originator who can guide you through the complicated process of home financing to determine your best option. Contact us today for an appointment to get started.