Are You a First-Time Homebuyer? Do These Things First
---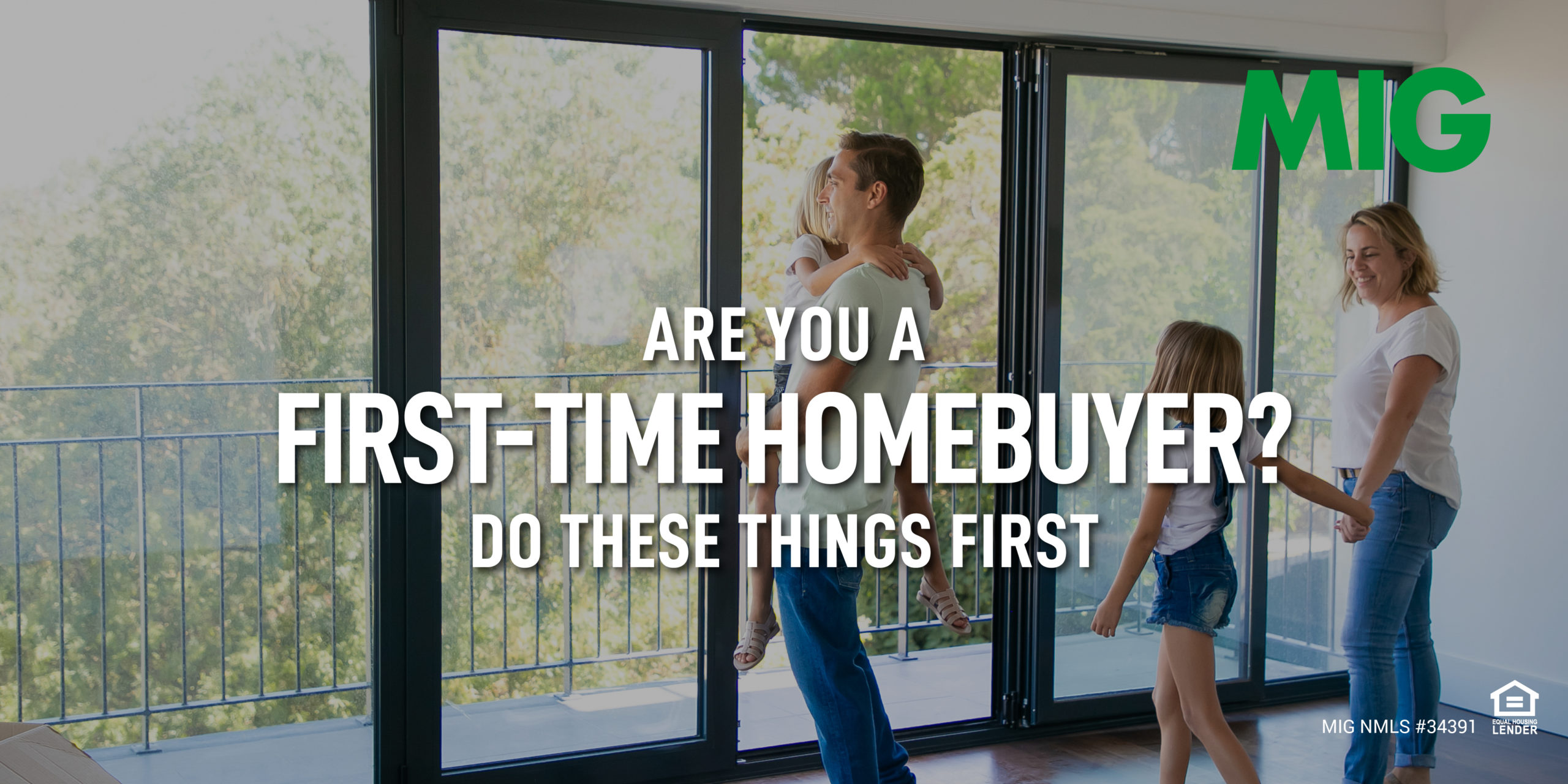 Buying a home for the first time is exciting, but it can be a long process with many twists and turns. Do some work on the front end to make sure you don't miss any steps.
Follow these tips so your path to being a homeowner is smooth all the way through.
Sock Money Away
The more money you save, the easier the homebuying process will be. While the amount you'll need will depend on the loan type you choose, keep in mind that down payments, closing costs, and moving expenses are a few of the things you'll need to foot the bill for.
Check Your Credit Report
Your credit report will be a key component of getting qualified for a mortgage loan. As soon as you decide you want to buy a house, order your free credit report from www.annualcreditreport.com. Read your credit reports from the three credit reporting companies Equifax, Experian and Transunion — and dispute anything that's not true. Credit report errors are common and can decrease your credit score, making it difficult to get approved for a mortgage. Straighten these issues out well in advance.
Pay Down Your Debt
If you have credit card debt, cut out your extra spending, postpone big purchases, and pay more than your minimum payments. Decreasing your credit card debt may help increase your credit score. It also gives you a more favorable debt-to-income ratio.
Set a Budget
Figure out how much house you can afford BEFORE you start looking. Include expenses like property insurance and taxes and unexpected repairs into the calculation. That way, you're more likely to stay within your budget and less likely to fall in love with a property outside your price range.
Talk to a Loan Officer
Find a reputable loan officer who is experienced in working with first-time buyers. They will be able to answer your questions and lay out all the first-time homebuyer programs available to you. Your loan officer will be a valuable partner throughout your homebuying journey.
Keep Your Job
Lenders like seeing a stable work and income history. You should strive to have two years of employment at the same company. If you were thinking about changing jobs, put those plans off until after you're in your new home.
Ask Lots of Questions
There are plenty of moving parts in the homebuying process and lots of terms you may not recognize. Trust your real estate agent and loan officer to answer your questions thoroughly and thoughtfully. Don't be shy about asking for clarification on any points that aren't clear to you.
Buying a house for the first time can be daunting, but don't let the stress of the process take the joy out of the experience. By following our top tips, you can be on the right track to homeownership before you even look at the first house.
Are you a first-time homebuyer who's looking for a loan officer you can trust? Contact MIG today and discuss your goals and options with one of our experienced loan officers.